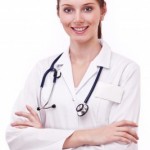 HCMAP connects concerned individuals, congregations, businesses and government organizations to increase awareness and access to affordable prescription medication for Hunterdon County Residents in need.
Phone: 609-897-2866.
HCMAP is a coalition of faith, healthcare, community, government, and business organizations whose objectives are to raise awareness and education about medication discount programs available to Hunterdon County New Jersey Residents. In addition we raise money for people who need medicine and are "falling through the cracks" of our healthcare system. HCMAP is a program of the Institute for Medication Access and Compliance, a 501(c)(3) organization.
HCMAP utilizes the skills of a nurse educator to coordinate activities which provide uninsured and underinsured residents of Hunterdon County with access to affordable prescription medications.
Contact Information
If you are a Hunterdon County Resident and need help, contact:
Karen Kallens, RN at 908-788-6572
Hours of Operation:  8:30 AM to 4:30 PM;  Monday through Friday
Location:  HCMAP (Patient care office is located in Hunterdon Medical Center in the Patient Accounts Area off the Main Lobby)
Mailing Address:
HCMAP, P.O. Box 2156,
Flemington, NJ 08822
Email: mark.peters@bms.com