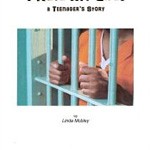 A true story of a young man who lived with mental and physical abuse. He tells how he cried, ran away and eventually used drugs to deal with his hurt, pain, anger and misery. He goes on to tell about the outburts he had, and his refusal to take medication to help him. His life was filled with disappoinment and had very little happiness. He reaches out for help, but gets none until he was 12 years old. He is now in a new environment, but also has met the wrong crowd of boys to be with. His life spirals down to drugs, depression, and suicide attempts. He ends up in prison and now sees the mistakes he made. He cries out to God for help and guidance. Be encouraged as you read this book to find hope for what you are going through. Sometimes you think your life is bad, read his and you'll see that yours may not have been so bad after all.
The book "I Hate My Life, A Teenager's Story", by Linda Mobley is sold by Amazon.
You can purchase it from here (ebook Kindle edition).
Read here excrepts from this book: part 1, part 2
Written by Linda Mobley