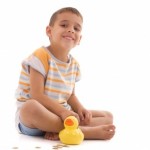 Applying for Affordable Health Insurance is Easy and Confidential
Your child or teen may qualify for no-cost or low-cost health insurance coverage through Medicaid and the Children's Health Insurance Program (CHIP). Many parents may also be eligible.
If you or someone in your family needs health coverage, you should apply.
To find information about Medicaid and CHIP health coverage programs in your state, go to Programs in Your State or call 1-877-Kids-Now (1-877-543-7669).
Medicaid and CHIP typically cover a range of benefits including:
Doctor Visits
Emergency Care
Hospital Care
Vaccinations
Prescription Drugs
Vision
Hearing
Dental
Medicaid
Medicaid provides health coverage to more than 50 million children, families, pregnant women, the elderly, and people with disabilities.
All States provide Medicaid to infants and children under age 6 with family incomes up to 133% of the federal poverty level, or FPL, ($29,725 for a family of four in 2011).  Medicaid is available in every state for children under age 19 with family incomes up to $22,350 (100% FPL). Medicaid covers U.S. citizens and eligible immigrants.
In some states, children are still eligible for Medicaid if their family income is higher, and children in families with even higher incomes may be eligible for CHIP. Learn more about Medicaid and other programs in your state.
Children's Health Insurance Program (CHIP)
The Children's Health Insurance Program (CHIP) provides free or low-cost health coverage for more than 7 million children up to age 19.  CHIP covers U.S. citizens and eligible immigrants.
CHIP Is Available in Every State.
In general, children in families with incomes up to $44,100/year (for a family of four) are likely to be eligible for coverage.  In many states, families can have higher incomes and their children can still qualify.
What does CHIP pay for?
Each state designs its own CHIP program, including eligibility, benefits, premiums and cost-sharing, and application and renewal procedures. States can decide on the benefits provided under CHIP, but all states cover routine check-ups, immunizations, hospital care, dental care, and lab and x-ray services.  Children get free preventive care, but low premiums and other cost-sharing may be required for other services.
To get started, make a free call to 1-877 KIDS NOW (1-877-543-7669). When you call our free and confidential hotline, you'll be connected directly to someone from your state who will help you apply.  Families will need to complete an application and provide some documents.  Depending on the state, you can complete the application through the mail, over the phone, or even online.
Select the state to find the resources available in your state.