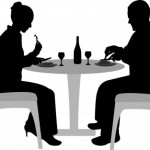 In most cases it is the men who worry about their budget when they are dating. However, as single moms you will be surprised how your dating could be eating into your budget too. While dating is healthy and much recommended, it is also important that you do not overspend on it. If your dating is eating into your rent money, it is time to slow down on certain aspects of the dating.
A few tips that will help you to judge if your dating is eating up a major part of your budget:
Dating outfits – When you begin to date again you may decide to go shopping for clothes and this is very common. Most women will need a few extra outfits when they get back to an active dating life. However, if you find that you are shopping too often, and spending too much money, this is definitely cause for concern. Every woman needs formal clothing but this should be in a limit and in no case should it ever mean that you have to borrow money or cut down on the kid's needs.
Cosmetics, Make up – Another item that is seen as an essential by women especially when they are stepping out on a date is make up. These cosmetics come at a high price and the good ones can make a huge hole in your pocket. When going back to dating you will in all probability want to look better than ever, but if these spending are becoming a regular feature in your weekly budget, do improvise.
Going Out – Going out clubbing can be quite expensive and in most cases women often split the bill at the restaurant too. If this is the case with you too, so going out can get very expensive for you.
As a single mom it is important that you build up a budget. You should consider the money coming in and then try and organize your expenses accordingly. The necessities must be taken care of first and these will include essentials like rent, food, kids schooling, activities, etc. Only after you have covered this aspect fully should you even begin to consider the luxuries. Assigning a dating budget for yourself will keep you within the right limits and ensure that you do not end up partying with the rent money. Spending on dating should never impact well being of the kids.