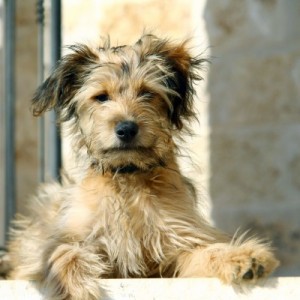 We will often prescribe a medication called Famotidine when an animal has an upset stomach or symptoms of a stomach ulcer.
Did you know that Famotidine is the same thing as Pepcid that you can buy over the counter? In most cases it is less expensive to buy this medication at the pharmacy.
However, the drawback is that the Pepcid pills are larger than the Famotidine pills. If you have an animal that is difficult to pill it may be best to stick with what your vet offers you.
Is your dog on thyroid medication?
If your dog is hypothyroid, he or she is most likely on some form of levothyroxine. This medication is usually prescribed under the brand name Soloxine. I have found that most of my hypothyroid dogs do just as well on a less expensive type of levothyroxine called Thyrotabs.
You can talk to your vet about ordering in this medication for you.
Insurance company trials
Have you thought about pet insurance? There are a number of companies that are competing to get your business. So far, in my experience all of the companies we have dealt with have been generally fair and honest. In most cases pet insurance is a good idea.
Did you know that several of the pet insurance companies offer a 4-6 week "free trial" of their product? This is usually something that needs to be obtained through your veterinarian.
Some of the trials are only for pets under a year of age and others are for pets under four years of age.
While an insurance trial may not save you money, there is the possibility that it could save you a large amount. Generally with the trials the company will cover 80%-100% of any unexpected vet bills you get in the trial period.
I have had several clients who received their free trial when their pets were in for their puppy or kitten vaccinations and then ended up using the trial because the animal had an unrelated illness a few weeks later.
One client of mine got a free insurance trial from the animal shelter where her dog was adopted. It turned out that the dog was positive for heartworms. Because the dog was on a free trial they covered 80% of her $1500 bill for treatment!
And here is a sad story to share with you. One of my staff members had us vaccinate her Great Dane puppy. She did not fill out her paperwork for the free insurance trial. Unfortunately a few days later the dog fell off of her deck and broke his leg. He had a $3000 orthopedic surgery which was not covered at all because the owner had not taken the insurance trial.
Article by Dr. Marie