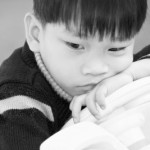 School is a learning medium for children in more ways than one. Not only do they learn a lot in the academic field but they also learn social behavior and how to deal with their peers. Sometimes our kids may face a tussle at school and in most cases as parents we will try and let them learn how to deal with it on their own. Sadly there maybe times when this tussle may go beyond a small argument an actually take on the form of bullying. This can damage your kid and so demands your immediate attention. However, kids rarely come home and report bullying and so as parents we need to be observant and watch out of signs of bullying.
A few signs that indicate that your child maybe bullied in school:
Sudden fear of school – Most kids who are being bullied at school will suddenly develop a fear of going to school. They may try and make up excuses to avoid school or could even leave home but stay away from school. In case you notice that a kid who had adjusted to school very well is suddenly uncomfortable with going to school talk to the teacher immediately. Try and ask if she is picking up some signs too. Falling grades and a moody behavior at school and home are all indications of the child being bullied. In most cases kids begin bullied will react at being pushed by you into telling them what is going on and here you may have to use your own judgment to figure out on when is the best time to talk to the kid.
Missing possessions- If you find that the child is missing certain possessions and does not have a decent explanation for it, you should consider if the child is being bullied. A missing jersey, a missing lunch box and sometimes even favorite toys can all indicate that the child has fallen victim to bullying. In this case it is important to ask the kid gently where the missing possession was lost. If the answers are vague then inquire if someone has taken them away forcibly. If the child still does not answer you could take the problem to the school and ask them to look into the problem.
Physical injury- A clear sign that your kid maybe suffering from bullying at school is physical marks of abuse. While it is common for kids to fall or hurt themselves in school, if the physical injury is too common or if the child is frightened to explain how he has the mark on his body, then you may need to worry. Children who are being bullied will often be shoved around too and more often than not have suffer bruises etc.
Teasing can take on the form of bullying in no time and while you don't want to sound like a lunatic parent who is complaining about every small thing, you also don't want to ignore bullying signs. In case you find out that your child is being bullied in school it is best to involve the school authorities and stop the problem ASAP.