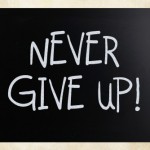 I am a true believer that deep down inside we all want to go to school and better ourselves. Unfortunately the truth is, you can't always get what you want; but you CAN get what you need! Being a parent I can understand that time is not a luxury and it's usually not on your side. So why would you attempt to commit to a 4 year program? The thought alone is scary and overwhelming. This is why I LOVE the idea of becoming a certified professional!
Now-a-days there are tons of schools out there that offer programs that only take a few months to complete and get you on your way to a lucrative career. Some of these programs are Medical Billing and Coding, Paralegal Studies, Electrician, Masseuse, and so many more!
Depending on where you live will depend on what schools offer what programs. A great tool you can use is Education Connection. This site links you to schools by searching for you after you provide it some simple information. This way you are only searching for what is relevant for you and your goals.
Many people are lead to believe that you need a master's degree to make money in this world, but that simply isn't true. You just need a skill and some determination. Let's look at a few of these careers I mentioned earlier so you can see what I mean:
Average Starting Salaries
1.    Paralegal – $32,000.00
2.    Medical Billing and Coding – $11-$15 an hour
3.    Electrician – $14 – $23 an hour
4.    Masseuse – $12-$29 an hour
Those are just FOUR of the hundreds of programs to choose from. Having an education and a great career does not always mean getting a 4-8 year degree or a doctorate; it can be as simple as a 5 month program at the University of Miami for Paralegal Studies.
Some of the top on-line schools that offer some of these programs are NOVA, Keiser University, ITT, Devry, Ashford University, University of Phoenix and Kaplan University. All of these schools are accredited and offer on-line and on campus courses. They have advisors to help you choose the right path and financial advisors to help you find the funds you need to get started.
I am a single mom of a 5 year old boy and I have been making excuses for years for not going back to school, but the truth is there is NO excuse. Moreover, making a decision like this isn't for me anymore, it's for him. I want him to grow up having dreams of a career and to be enthusiastic about school.  But how can I do that if I don't have a degree/certification/trade myself? Every time I have made a choice in my life since my son has been born, I have thought about how it will affect him…and this is one choice that is defiantly beneficial for him AND me.
Still skeptical? That's OK. I was too when I first starting thinking about going back to school. Studying, test, GPA's… it all seemed so foreign to me because it's been so long since I have been in school. But it's like riding a bike. Just get on and get going.
Written by Veronica Diaz