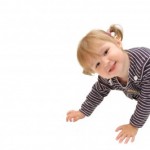 When choosing a theme for your daughter's party, select one, which is close to her heart. Girls usually like detailing and so it is advisable to pick a theme for which you shall be able to find enough material. Decorations will be an integral part of your daughter's birthday party so try choosing a theme, which there are lots of decorations available. These young ladies are more often than not taken in by cute and cuddly themes, or for that matter fashionable ones, therefore try picking a theme that is in essence specific to her.
1 to 5 years – These toddlers can be a handful so to begin with, be prepared for utter chaos. Girls of this age are not coy and are open to running around all over the place. Pick a theme that allows you to have a short party since kids of this age do not have long attention spans or waking hours. What is worse is that choosing a complicated theme might actually make the guests lose interest, and frustrate you in return. Pick a theme, which does not require too many instructions to be followed, and does not demand an order from the kids at the party. Therefore, choosing a circus theme is definitely out, since not only can the clown and balloons scare the toddlers but it also expects children to be seated to watch the show. On the other hand, Barbie doll parties are a big hit with this age group. Bubble paper parties also are much loved since plenty of bubble bursting can be done all through the party. Favorite cartoon characters can also be used for theme parties for this age group. Though the list of themes for girls of ages 1 to 5 years is very lengthy, do ensure that you pick one, which gives you the maximum flexibility room as well as is simple. Girls of this age are not fussy and will not judge you harshly if you have picked a simple theme. On the other hand picking an uncomplicated theme will facilitate in the successful and easy execution of the party plans.
6 to 10 years – Now these young ladies in waiting are demanding. Bring in the fireworks and step on that throttle. Girls of this age are not only open to new ideas, but they have also dropped their shyness of toddling years. Clowns and magicians are welcome now and these girls can participate fully in complicated games as well. Friends from school form a large part of birthday parties of this age and so it is essential that run of the mill ideas are shelved immediately since in all likelihood they have already been tired out by another parent. Girls at this age have usually discarded cartoon characters for age appropriate characters. Go with the flow here and throw your daughter a theme party, which revolves around her favorite super star. You could have a Wonder Girl party, an Alice in Wonderland party or even a painting party for girls of this age group. 'Fancy' is the name of the game during these formative years. The net is full of plenty of themes for girls from ages 6 to 10 years so do not disappoint your daughter and search the web to come up with an idea that will 'wow' her.
11 to 16 years – Hold your horses and pull the reigns tightly. These young ladies are now grown women who are very assertive about their choices, and will not stand being embarrassed by you. Birthday parties thrown in consultation with the birthday girl work better at these ages. However, if you do wish to surprise her do make sure you know your daughter's latest fad. Choosing a theme, which is passé, will most definitely land you into trouble. A sure shot winner is the sleep over pajama party. These girls also do well in restaurants and outdoor places so choosing say Disney land as the theme and actually visiting such the theme park will also work well. A fashion week theme will also be successful especially for the teenagers who are just dying to show off their new purchases. Avoid themes, which are childish like the plague and bring out the big girl artillery for the ladies of this age group.
Choosing the best birthday party theme for your daughter is not a trivial thing for her. Make sure you involve her in the decision making process. Happy Birthday!