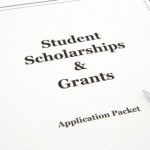 Jacki Tuckfield, a champion of diversity, was as an Assistant Project Manager for the Codina Development Corporation when she passed away suddenly in 1997 at the age of 25. Her parents, Drs. Jack and Gloria Tuckfield, established this graduate business tuition scholarship Fund as an intellectual wealth-building strategy to carry forward their daughter's vision of improved diversity of career professionals in the executive, administrative and managerial levels of the South Florida workforce.
This Fund provides financial aid to African-American United States citizen residents of South Florida who are enrolled in master's and doctoral degree business programs at Florida universities during the Fall, Winter, Spring or Summer term. The applicant must plan to pursue her/his professional career in South Florida. To date the Fund has granted 295 awards, totaling $300,000, to recipients at eleven Florida universities.
Requirements and Application
Must be an African-American citizen of the United States and resident of South Florida.
Must be enrolled in a graduate business degree program at a Florida university during the Fall, Winter, Spring or Summer
term of the 2011-2012 academic year.
Must plan to pursue a professional career in South Florida. South Florida includes Broward, Miami-Dade, Collier, Charlotte, Desoto, Glades, Hardee, Hendry, Highlands, Indian River, Lee, Okeechobee, Palm Beach, Manatee, Martin, Monroe, St. Lucie and Sarasota counties.
Submit a one-page essay entitled: "Why I Should Be Awarded A Jacki Tuckfield Memorial Graduate Business Scholarship"
This one-page essay is an extremely important part of the application process; therefore, read Jacki's "Legacy" and "Essence" to insure that your essay is relevant. Title your essay and affix your name to it.
Must earn a minimum of 3 graduate business credits in the 2011-2012 academic year.
Provide an official transcript which shows that you have earned a minimum of 12 semester credit hours in your graduate
Business degree program and a minimum cumulative grade point average of 3.1. Only official transcripts will be considered.
Provide a current resume.
Provide a color passport photo (which reflects a professional appearance) for inclusion in and other publicity documents.
Mail the completed signed application and all required documents in one package to:
JACKI TUCKFIELD MEMORIAL GRADUATE BUSINESS SCHOLARSHIP FUND
Attention: Scholarship Committee
1160 NW 87 Street Miami, Florida 33150-2544
Find more about this scholarship