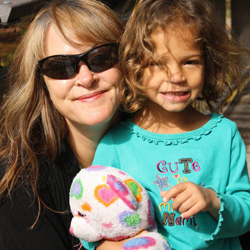 Feeorin is January's Kid of the Month
My daughter is my angel. I love her for many reasons, she is a very smart four year old and always wants to do everything her own way.
She makes friends very easily by making them laugh at her.  I am very blessed to have such a shining star in my life.
"Let's go to the mother and daughter star tonight Fee so we can watch over the world."