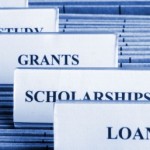 By awarding scholarships to low-income women 35 and older, JRF provides opportunities for women nationwide to secure careers and break the cycle of poverty. Each scholarship recipient has a vision of how education will benefit herself, her family and her community. While the women come from diverse backgrounds, they are all united and motivated by their goal to succeed through education.
This scholarship is for woman age 35 or older who plan to attend an accredited college or university.
Qualifications
Since 1978, Jeannette Rankin Women's Scholarship Fund has awarded scholarships to help over 500 women across the United States attend college.
Eligibility Requirements
An applicant for a Jeannette Rankin Women's Scholarship Fund must be:
A woman, age 35 or older.
A U.S. citizen or Permanent Resident of the United States.
Enrolled in, or accepted to, a regionally or ACICS accredited school.
Pursuing a technical or vocational education, an associate's degree, or a first bachelor's degree.
Low-income
Income Guidelines
Jeannette Rankin Women's Scholarship Fund's low-income eligibility is based on the student's estimated household income for the coming school year. The income guidelines come from the Department of Labor's Lower Living Standard. The figures below are updated each year on November 1st. See the income guidelines.
Selection Factors
The following factors, among others, are considered for each applicant:
Your goals
Your plan for reaching your goals
Challenges you may have faced
Your financial situation