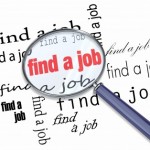 Jobs Center
The Louisiana Department of Transportation and Development (DOTD) maintains a website that provides information related to job opportunities available within the DOTD.
For information related to current job opening, instructions on how to apply for job listings, student employment opportunities, and other related information please visit the DOTD Job Center website at: DOTD Job Center website.
Primary Phone Number:     ( 225 ) 379 – 1223
Fax Number:     ( 225 ) 379 – 1856
Janice Drake, DOTD Recruiter
( 225 ) 379 – 1222
Janice.Drake@la.gov
Job Listings
Persons seeking a first job, new job or career advancement can access over 25,000 Louisiana job listings through Louisiana Workforce Commission's (LWC) web site.
Some businesses include direct contact information on the job listing; other employers request applicant screening through the local Business and Career Solutions Centers; find a location near you using the link provided below.
In addition, through LWC`s website, job seekers can access national job listings through America`s Job Bank.
Those who need assistance in accessing the job bank, in making career decisions or in determining their skill matches can receive assistance at their local Business and Career Solutions Center.
Primary Phone Number: ( 225 ) 342 – 2939
Office of Workforce Development
( 225 ) 342 – 2939
owd@lwc.la.gov
Job Training Assistance
The Louisiana Workforce Commission operated business and career centers to provide access to various employment-related programs and agencies whose services are linked through local/state partnerships.
Created under the new Workforce Investment Act (WIA), each center has a staffed resource area that provides job seekers with access to information that includes job listings, career assessment, training providers, and demand occupation information both in the local area and other areas in which the applicant may be seeking employment.
For persons who cannot find a job with assistance from Job Center staff, eligible applicants may receive assistance accessing skill training for jobs in demand and for which they possess the required prerequisites. In conjunction with job opportunities, scholarships for training in demand occupations through eligible training providers and on-the-job training may be available.
Primary Phone Number:     ( 225 ) 342 – 2939
Office of Workforce Development
( 225 ) 342 – 7960
owd@lwc.la.gov
Find more about Job Training Assistance
Jobs and Career Center
The Louisiana Jobs and Career Center web site sponsored by the State Library of Louisiana provides online assistance in locating jobs in Louisiana.
The web site provides online resources to search for jobs, online training, information on various training topics provided at libraries throughout the state, and other helpful resources for persons interested in seeking employment or a career change.
Primary Phone Number:     ( 225 ) 342 – 4923
Fax Number:     ( 225 ) 219 – 4804
State Library Staff
( 225 ) 342 – 4923
admin@state.lib.la.us
Find more about Jobs and Career Center