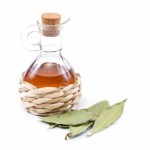 Bathrooms get dirty and they are a haven for germs. This is not exactly breaking news. Bathrooms need to be cleaned periodically in order to ensure that the area stays hygienic. This is also common knowledge. The fact that we can clean our bathrooms without using any harmful chemicals is news to most of us is.
Some of the strongest chemicals are used to clean the bathroom area. Right from strong acids to phenols, we will use it all in order to rid out toilets and sinks of the germs that they tend to harbor. All these chemicals come with their side effects and yet we use them presuming that there is no other alternative.
Thankfully there are natural, non harmful ways of cleaning the bathrooms, and here are some of them:
Vinegar – When looking to fight the mold that tends to grow in the toilets and the underside of the sinks, vinegar is a great ingredient. White vinegar and a toilet brush is enough to get rid of those horrible brown patches and leave the toilet bowl sparkling clean and free of germs too. No need to use strong phenol for this and expose your skin to damage not to mention the harm the fumes do. What is even better is that you can store as much vinegar as you want without worrying about the danger of an accident.
Borax – This white powder is completely safe and will help you to shine everything right from the floor of the bathroom to the tiles and even the bathtub. Instead of potent chemicals just use as a hand full of borax to a cup of water and scrub the paste all over the bathroom. It even helps to get those stains off the mirrors. Leave it for about twenty minuets and the wash with cold water. The result will be a clean toilet that is free of muck and germs.
Lemon and baking soda – Toilets have a tendency to smell. When looking to rid the toilet of germs and the odor, opt for a mix of lemon and baking soda. The baking soda helps to fight the scales of dirt, while the lemon helps to rid the area of the smell. No need to room fresheners that are filled with dangerous chemicals.
Remember, toilets were being cleaned way before these chemicals were introduced and so do not believe the commercials that state that there is no other way of cleaning the toilet. Using these natural methods will help you to keep your home safe and your bathroom clean without having to use any useless chemicals. So avoid those large phenol and acid bottles and bring in the natural stuff. You will find that you need to clean your toilet no more than when you were using chemicals and the results are just as good if not better and best of all you did your add harmful chemicals to the environment.