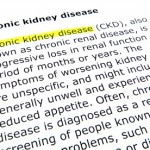 The American Kidney Fund leads the nation in providing charitable assistance to dialysis patients who need help with the costs associated with treating kidney failure. In 2011, nearly 90,000 people—almost 1 out of every 4 dialysis patients in the United States—received assistance from the American Kidney Fund for health insurance premiums and other treatment-related expenses.
The mission of the American Kidney Fund is to fight kidney disease through direct financial support to patients in need; health education; and prevention efforts. The American Kidney Fund envisions a world without kidney disease. As we move toward that goal, we work to achieve a nation in which kidney patients have access to the health care they need, and one in which there are far fewer people with kidney disease.
About the Grants Management System
The American Kidney Fund's Grants Management System (GMS) is an online system that enables efficient and timely processing of grant requests. Renal professionals use GMS to complete financial assistance applications for all of AKF's financial assistance programs; obtain real-time status updates and grant histories; and upload any required back-up documents. The system meets HIPAA privacy requirements and is secure.
Dialysis patients also may register and use GMS to track the status of their grant applications.
Training Modules
AKF has developed online GMS training modules for all users. These training modules provide information about AKF patient programs, as well as how to use GMS and are interactive, with screen shots, animations and case studies. There is no fee. Once you register for GMS, you will be able to click on the online training link within GMS to take the online training modules.
It is necessary for every user to complete at least one e-learning module within 90 days of registering to use GMS. Users who do not complete an e-learning module within 90 days of registration will be "locked out" and will not be able to continue using GMS until they complete the module. This program is approved by the National Association of Social Workers (approval #886443948) for 2 continuing education contact hours.
Safety Net Grants
Safety Net Grants cover
Treatment-specific expenses such as transportation costs to reach dialysis; over-the-counter medicines, medication co-payments, kidney donor expenses and other necessities such as dentures.
Medications, nutritional products, and durable medical supplies. The American Kidney Fund has contracted with ECHO Pharmacy®, a mail order pharmacy, to provide medications and supplies at discount prices, thereby increasing the purchasing power of patients' grants.
Disaster relief assistance when catastrophic events strike dialysis patients' communities. This program provides funds to help patients replace medications, food and household items and pay for other necessities lost because of disasters such as flooding, hurricanes, etc.
The cost of dialysis while traveling. Patients or facilities may be reimbursed for the 20% of treatment costs not covered by Medicare or any other source for emergency transient dialysis. Grants are limited to travel necessitated by death or serious illness in the family or for the purpose of kidney transplant workup only.
Important note
Effective August 3, 2012, the AKF Safety Net Program is no longer accepting NEW grant request applications for the remainder of 2012, since they reached their annual budget limit for this program after experiencing a very high volume of grant requests this year. In January 2013, they will once again begin accepting new grant applications for the Safety Net Program.
Health Insurance Premium Program (HIPP)
Through the Health Insurance Premium Program (HIPP), the American Kidney Fund pays Part B Medicare, Medigap, commercial, and COBRA premiums for dialysis patients who have insufficient income and savings. These premium payments allow patients to continue their health insurance coverage, enabling access to physician care and medical treatment.
HIPP is funded 100% by voluntary contributions from dialysis providers. HIPP serves as a "last resort" source of financial assistance. Last year, more than 70,000 dialysis patients in the United States were able to maintain their insurance coverage thanks to grants from HIPP. Please call their Patient Services Department at 800-638-8299.
Applying for HIPP Assistance
HIPP is a "last resort" source of assistance to dialysis patients. It is restricted to patients who have no means of paying health insurance premiums and who would forego coverage without the benefit of HIPP. The following restrictions apply:
Applicants must be dialyzed in the U.S. or its territories and referred to AKF by their renal social worker and/or nephrologist. Applicants must demonstrate that they can't afford health coverage and meet the program's financial eligibility criteria.
Primary and secondary assistance is available only. HIPP does not assist with tertiary coverage of any kind.
Transplant patients are not eligible for HIPP. HIPP enrollees will no longer be eligible for premium assistance after they receive a kidney transplant.
To apply for assistance from the HIPP program, patients should contact their dialysis social worker. The social worker will then assist in the application submission process.
Download applications and guidelines