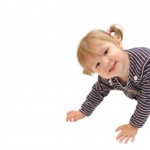 Etiquette is often forgotten when children entertain. We must teach out kids both by preaching as well as by actions, the various manners to be kept in mind while entertaining guests. Your child's birthday party could serve as a perfect ground for this purpose. Showing your child how to receive the guest and look after them will make him/her a much more responsible adult. On the other hand, let the children know how to behave when they are playing the role of a guest them self.
Of course we do not intend to bog the child down with lengthy speeches about how to be a good host and guest, especially on his/her birthday but there are several other effective ways to get the message across. Needless to mention these manners and their teaching techniques will vary with the age of the child and so we will continue with our age divisions while ignoring the gender one.
Thank you - Make sure the child receives each gift personally and thanks the person each time. Once your child has learned to talk in sentences, do insist that he/she takes the person's name while thanking them. So instead of a simple thank you ask the child to say "thank you Mr. Thomas". Not only is it more personal but also makes the guest feel special.
Please - This is a golden word and irrespective of whether your child is a host or a guest it an important to teach children to say please when necessary. Asking guests to please come in and make themselves comfortable is another lesson that can be easily taught during the first five years of the child's life.
Introductions - Please introduce your child to every guest who comes in so as to stress on the fact that introductions are very essential to the party. Say stuff like "Look Sara, Mr. Thomas has come all the way for your party, come on and welcome him inside dear". Teach your child the power of 'hello' from day one and make sure that he/she learns to say it with confidence and warmth.
Tantrums - Do ensure that your child is not hungry or sleepy since kids tend to get cranky when in such a state and thus come across as ill mannered. Teach your child to not throw tantrums ever, especially during the party and in case there is something troubling him /her then you should be informed immediately.
Share – Explain to the children that when they have guests over, they must share their home, toys, etc with them. This will help the hosting child understand the importance of sharing along with comprehending the need to make your guest feel happy and relaxed. Kids usually do not like to share their toys and teaching them the need to do so with another visiting kid will take a fair amount of cajoling but will be worth it in the long run.
Seeing off – When the guests are leaving make sure that your child is standing there with you saying goodbye to them. These kids are usually shy and will not do much talking on their own. However, just watching you go through the entire process of seeing the guests off will leave a positive impression on them.
These very simple yet highly effective methods will help your child learn good manners while enjoying the party too.