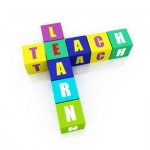 LEAP Tutoring Lessons
The Louisiana Department of Education provides tutoring lessons online designed for grades 4 and 8 students who may need remediation in the standards and benchmarks covered on the LEAP.
However, the lessons may also be appropriate for students in grades 3 and 7. The lessons offer someone who may have a limited formal educational background a means to teach specific concepts through step-by-step, scripted lessons. Teachers also may use the concepts presented in the lessons and individualize them to best suit their teaching styles and the learning styles of their students.
Please access the Louisiana Department of Education's LEAP Tutoring Lessons web page for more information.
Scott Norton
( 225 ) 342 – 1308
Scott.Norton@la.gov
Learning Café
The Learning Cafe' is a booklet containing many activities suitable for grades PreK -12, that can be conducted to make the cafeteria – classroom connection. Character Counts!, tasting parties, and other activities are included to enhance learning. The activities were developed for the cafeteria manager to conduct alone or to team up with a teacher to enhance concepts taught in class. Linking the cafeteria and classroom makes learning exciting and effective.
The Department of Education (DOE) also has many ideas for teachers' bulletin boards. Please visit the Learning Cafe web page on the DOE web site for more information or access the Learning Cafe Booklet.
Primary Phone Number: ( 225 ) 342 – 3769
Dr. Judy Stracener
( 225 ) 342 – 9661
Judy.Stracener@la.gov
Find more about the Learning Café