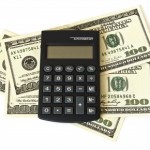 Now that Thanksgiving has passed, it's full-steam ahead to Christmas.  There was Black Friday, Small Business Saturday, Cyber Monday, and countless other sales.  Sales are good, but try not to let them coax you into buying something you otherwise wouldn't have purchased.
I made sure that I stayed home on Black Friday and Thanksgiving weekend.  I was anxious to get my girls each a Christmas dress, but there was no way I was taking them out in that craziness.
I bought a few things online, but not the super-ultra-mega-special-priced-one-day-only type of stuff.  I just bought what I normally would have bought.  Don't get me wrong, I wouldn't have mined lower prices, and I'm happy for everyone that got a low price on the items they wanted to buy, but I think I did pretty well not buying things unnecessarily just because of their price.
The following week, I took my kids shopping.  I was sure I'd pay more for their dresses than I would have on Black Friday, but I was okay with that.  I was pleasantly surprised though when we got to JCPenney's and saw that their dresses were 50% off.  My youngest daughter got a half-priced dress, and my oldest daughter got a dress on clearance that was 60% off.  I was so happy that I grabbed them each a new pack of tights, too, but I put the tights back once I realized that I could get them cheaper from Kmart.
And so, our Christmas shopping season begins.  Decorations.  Gifts for others.  Cards.  Postage.  Extra money spent on gas to drive around and look at Christmas lights.  All are expenses, but I'm doing a good job of keeping track so as not to go over budget.
I have a little notebook in which I wrote down the amount of money I've allotted for Christmas spending.  Every time I make a purchase, I write it down and deduct the cost of it from the amount I budgeted.  That way, I can easily just glance at my tablet and see how much money I have left to spend.  It's like a budget that only has a single category, but I could easily make a category for each person that I'm buying for, along with other expenses such as wrapping paper, cards, postage, decorations, and other miscellaneous items.
So, whether we're ready for it or not, the holiday is fast-approaching.  It's not to late to take control though.  Start your budget, and see how much easier and less stressful your holiday shopping  can be!
Article by Randi Millward