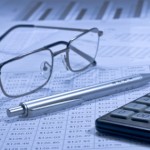 For many Illinois households, energy costs place a severe and continuing stress on a family's budget. In some instances, the household is forced to make painful decisions regarding which bills to pay and which necessities to survive without. The Low Income Home Energy Assistance Program (LIHEAP) is designed to help eligible low income households pay for winter energy service.
For the first time, LIHEAP clients with the listed utility providers will have the option of choosing between the traditional Direct Vendor Payment (DVP) plan or the new Percentage of Income Payment Plan (PIPP). Under PIPP, the eligible client will pay a percentage of their income, receive a monthly benefit towards their utility bill, and lower their overdue bills for every on-time payment they make by the bill due date. The traditional DVP plan is a one-time payment. The choices will be explained to LIHEAP clients during their application visit.
PY 2012 Plan Ahead and Bring Proper Documentation
Because of the new PIPP program, LIHEAP clients should plan for up to 30-45 minute wait times during their application visit. Do not forget to bring all required documentation at that time including:
Proof of gross income from all household members for the 30-day period prior to the application date.
A copy of current heat and electric bills issued within the last 30 days (if energy directly paid for).
A copy of rental agreement (if renting) showing that utilities are included, the monthly rental amount and landlord contact information.
Proof of Social Security numbers for all household members.
Proof that household received TANF or other benefits, such as Medical Eligibility or SNAP, if receiving assistance from the Illinois Department of Human Services.
Am I Eligible?
If your household's combined income for the 30 days prior to application is at or below 150% of the federal poverty level as shown in the chart below, you may be eligible to receive assistance. If you rent, and your heat and/or electric is included in the rent, your rent must be greater than 30% of your income in order to be eligible to receive assistance.
Family Size 30 Day Income Annual Income
1 $1,361 $16,335
2 1,839 22,065
3 2,316 27,795
4 2,794 33,525
5 3,271 39,255
6 3,749 44,985
7 4,226 50,715
8 4,704 56,445
How To Apply?
Contact your local Community Action Agency to make an appointment to apply for LIHEAP.
Energy Assistance Hotline at (877) 411-9276