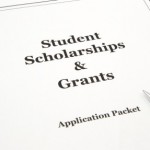 Linda Lael Miller is a popular romance author. This scholarship is for female students who are age 25 or older and want to continue their education at an accredited college or university.
The Linda Lael Miller scholarship is essay-based and asks applicants to compose an essay of 500-words that includes the following:
Explain why you are applying for a Linda Lael Miller Scholarship for Women
Write about how achieving your educational goals will enhance your and your family's future
Specify the purpose for which you request the funds
Specify the amount sought in the Linda Lael Miller Scholarship
The maximum  amount awarded for this scholarship program is $15,000.
Send the essay to:
Linda Lael Miller Scholarships for Women—2012
7702 Barnes Road, Suite 140-81
Colorado Springs, CO 80922
This scholarship must be received by September 4, 2012 at 5 p.m. 
Send in your essay early!
Find more information about this scholarship