We all want to fall in love and live happily ever after. There's no denying it but what's more important, I didn't learn until after my divorce. Single moms, married moms; we all daydream about finding the perfect man and planning the rest of our life with him but what about the rest of your life with yourself? After all, you're the one you have to wake up and look at every morning and you're the one who is there when no one else is. So shouldn't your plans, your dreams and your goals be more important to you?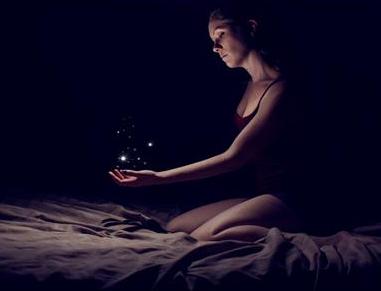 Since my divorce, I've discovered an amazing happiness by building my own life just for me, by me. I didn't always set out with my own plans though. When I was a little girl, I dreamed of marrying a prince and becoming a princess. When I was a teenager, I dreamed of finding the most rebellious boy with long hair and tattoos and turning him into my own little Romeo and running away together. When I was in my twenties, I dreamed of finding a really hot tough guy who would keep me safe and building the American dream with him complete with a big house and kids. The latter I got and realized too late that I didn't want it (except for my kids of course).
I had spent so many years of my life making plans with other people and setting my dreams aside because the men I was with didn't like them or had other plans. Well, I may have set those dreams aside but I never forgot about them. And now that I'm on my own, I've decided to make my own plans and to chase my own dreams. I've realized that I don't need someone to give me a "happy" life when I can give myself an amazing life! I've realized that waiting around for someone else to make plans with was never what I wanted. I only thought it was. Building my own life inspired by the love and respect I have for myself is what I've always wanted and now, it's happening!
I want to go to Grad school. Yeah, I know! How the hell am I going to go to Grad school while being a single mom and working full time? I don't know but I do know that I deserve it so I'll find a way to make it work.
Being a military brat, I moved around a lot and never really had the chance to call anywhere "home". The one house I lived in for 6 years is the only place I really consider home and I want it back. It's a big beautiful house with more room than my two kids and I need but that's okay. It's also full of memories that mean so much to me. So I've already started setting money aside for it and I have a realtor looking at it.
I want to travel the world! Ever since I was a child, I've dreamed of going to exotic places so my plan now is to go! Why not? I don't need anyone else to go with me. As soon as I'm done with school, I'm taking my kids and we're jetting off to Italy to start. We've even started to learn Italian.
Ever since I was a child, I've wanted to find a way to make sure all the children of the world felt at least once, the unconditional love and hope that my parents gave me. I may never give birth to another biological child but that's okay because I plan to give at least one child without parents another chance to have a mother who loves them unconditionally. Bonus! This child will also have an instant brother and sister.
It's never too late to start living the life that you want to live but if you wait around for someone to you're afraid to buy it because you think you need a whole family to live in it? All you need is to let your love for yourself convince you that you deserve it! Do you want to go away to a remote exotic island known amongst your "couples" friends? Well there are few things better than a solo romantic vacation to remind you that you are worth being spoiled.
I'm not saying that you should be single the rest of your life and never fall in love. Having someone to share your life with is wonderful but don't wait till you meet him to start planning the rest of your life. Life is meant to be lived. Too often as single moms, we feel intimidated by the big scary world and we keep from taking risks on our own. We want to have the security of someone else being there in case we fail. On the flip side though, how will you ever know what could've been if you don't take risks?
Believe that you're worth it! You are one of a kind and there's no one else in this huge world like you. You're unique and special in your own way and you are worth being happy. You know better than anyone what your heart desires. Doesn't that tell you something? If you know better than anyone, than who better to give you what you want than you!
Get started! What is it that you've wanted to do but have put off because you didn't think you could? Go back to school? Or maybe go to outer space? Nothing is too big for you! But you have to start somewhere. I wrote a list of all the things I want to do and I started researching and making notes on my list. Just making my list boosted my confidence and with every little step I've taken towards accomplishing my goals, I feel happier and more in love with myself.
Don't worry about the "what if's". You're always going to have doubts about what you're capable of doing but they shouldn't keep you from doing things. For me, I still have no idea how I'm going to manage my time while in Graduate school but I'll figure it out when I get there. My first step is to get into Graduate school. My next step will be to worry about time and financing. If I let all the "what if's" bother me right away, chances are I'd talk myself out of even trying to apply but life isn't easy and it's up to you to make the impossible possible. You can do it!
A lot of people think I'm crazy for doing everything I'm doing but with every small step I take, I feel stronger and more capable of doing anything I want to do. In this world there are always obstacles and sometimes I want to give in and let my dreams be shattered but I can't because I've discovered a world with limitless possibilities inside me. Life is not about letting the outside world determine what you can do. It's about letting the world inside you show you what you can do.
Written by Kristy Casto
If you liked the post and want more, vist her blog