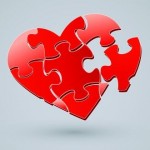 My family came up to visit for Mother's Day.  I took my grand-children to our local park. They were having a great time climbing rope ladders, playing on all the curvy slides, and digging in the sand. I packed a picnic lunch and brought extra water bottles, since it's been on the warmer side. My oldest grand-daughter came running into my arms and was crying. "What's the matter Amy?" She pointed to a girl who looked a couple years older and said, "She won't let me go on that swing."  "Oh," I said. I held her hand, (she is almost four years old,) and told her, "let's go see why…."
We walked over to the swing, and I didn't see any parent near her, or around the area. "Hi," I said, "This is my grand-daughter Amy. She would like a turn on the other swing, is that okay?" "It's for my mom." "Oh I see, but where is your mom?" "She's in the bathroom, she's sick."  By now a few other families with kids were in the same area. I asked a woman if she could check on this young girl's mother, as her husband was watching their kids. The woman came rushing out saying "I'm calling 911, that lady is very sick." Her daughter was scared and started to cry. I hugged her, and told her , "the doctors are going to take good care of your mommy." Then my grand kids were getting sad too. I stayed close to all of them and called my son. He came to pick up the grand-kids and I was going to follow the ambulance and stay close to the woman's daughter, until they contacted her relatives.
Apparently this young mother had been having stomach pains for awhile but avoided going to the doctors because she had no insurance and wasn't aware of any medical-programs for her and her daughter. She ended up having her appendix removed and her Aunt came to the hospital. I introduced myself  and told her, "I have been there. I raised five kids and for many, many years, had no health insurance. The Aunt told me, "it has been quite a struggle for her niece and daughter, but that she is a very good mother." I wished them well, and the little girl, hugged me goodbye.
I couldn't help but wonder, how long that mother could have waited in the bathroom? How scared her little girl might have been if nobody was there to do the right thing and keep her safe? It's all around us…people who just need a hand, not always a hand-out….
I have always believed, if we truly listen that we learn something new everyday. That day, instead of ignoring another child's behavior, I am so glad I walked over, and with kindness, asked Why?
Article by Laurie Cesario-Overton