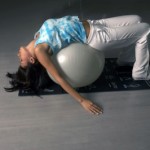 Come winters and we naturally begin to eat extra calories in order to keep ourselves warm. The holiday season adds to this eating binge with lovely desserts and great parties being thrown every other day. Since many of us will plan to holiday during these weeks, the restaurant food and lack of a regular gym routine translate to the pounds pouncing on you.
While holiday weight is very quick to gain, it takes much longer to lose these pounds and is not half as much fun as gaining them was. However, we have to lose what we gained so as to keep our weight in check and stay fit.
Below are some tips that will help you lose those nasty little four or five pounds that you may have gained during the holidays:
Avoid sweets – A single spoon of sugar has about 16 to 20 calories and this is why the first way to kiss the holiday weight good bye, is to kiss sweets goodbye too. Completely remove sweets from your diet. Do not have a spoon of sugar also. The basic idea being that you deprive your body of all synthetic sugars. The natural sugar it gets from fruits is enough to keep the body going.
Halve your meat portions - All those steaks and burgers that you have been piling up on during the holidays need to be removed from your diet. It is important that you halve the intake of meat of your regular diet. So if you usually eat about one large chicken breast for dinner, make this portion last you for two meals. Remember, eating too much was what got you into trouble to begin with.
Double your salads – When you halve your meat portion, you are likely to feel hungry and this is will again set you off on a binge. Do not go hungry, but instead eat low calorie foods. So double the intake of your salads. Exclude the salad dressing or take it down to a bare minimum. Add boiled meat pieces to your salad if need be and steer clear of the croton attraction too.
Exercise more -  When looking to lose the holiday pounds, the formula is simple, exercise more and eat less. While the above points will take care of your calorie intake, it is important to exercise harder to burn the fat that you have piled on. Remember, depending only on a diet plan can help you lose weight, but it is proper exercise that will help you tone up. So it is important that you adopt some form of exercise and keep active for at least 45 minutes six times a week.
Once you are back to your original shape, the strict routine in terms of dieting can be dropped and you can go back to your moderate eating mantra. However, it is advisable to keep the exercise levels high even after you have gotten back into shape, since this will help you to maintain your weight and better your fitness levels.