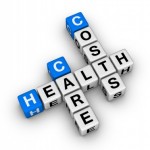 What is Children's Special Health Services?
The Louisiana Department of Health and Hospitals (DHH), Office of Public Health (OPH) administers Children's Special Health Services, commonly referred to by its initials—CSHS. CSHS is a program of services provided for children in Louisiana who have special health care needs. As defined by the federal government, children with special health care needs are those who have or are at increased risk for a chronic physical, developmental, behavioral, or emotional condition and who also require health and related services of a type or amount beyond that required by children generally.
What services does CSHS provide?
Health care services for children with certain chronic physical illnesses or serious disabilities which cause (or are likely to cause) significant limitations in major life activities.
Medical tests and procedures
Therapy
Home health services
Medical equipment and supplies
Parent/family support services
Medications and special diets
Nursing, nutrition, and social services follow-up
Care coordination, case management, and resource development
Who is eligible?
Children who live in Louisiana, are under 21 years of age, and have a qualifying condition (one that benefits from rehabilitation services, is covered by CSHS, and requires long term treatment by specialists), and meet financial guidelines established by CSHS.
How does a family apply for CSHS services?
Any parent interested in these services may contact the local parish health unit or the CSHS Regional Office where the child lives (information provided below) for further information. A referral from a physician, school nurse, or audiologist is needed.
Primary Phone Number:     ( 504 ) 896 – 1340
Susan Berry, CSHS Director
( 504 ) 568 – 5055
Susan.Berry@la.gov
More information about Children's Special Health Services in Louisiana