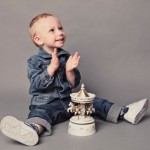 (Child) Support Enforcement Services (SES)
What is Child Support Enforcement?
Child Support is an obligation of a parent to provide emotional, financial, and medical support for a child or children.
Federal law requires all states to have a child support enforcement program. In Louisiana, the program is administered by the Department of Children and Family Services Support Enforcement Services (SES). Support Enforcement Services places the responsibility for support of children on their parent's in an attempt to reduce the children's dependence on public assistance.
Child support cases are generally assigned to three categories: intake, collections or parent locate. An intake case is one in which an order for support and/or paternity has not yet been established. A collection case is one in which an enforceable order for support exists. A case in parent locate is one in which the location, place of employment, or assets of the noncustodial parent are unknown.
Who can get help?
Any parent or person responsible for a child who needs our services.
Anyone who receives FITAP, KCSP, or is referred to SES by Medicaid automatically receives child support enforcement services and assigns rights of support to the state.
Anyone who does not receive FITAP, KCSP, or Medicaid may apply for SES services and pay an application fee of $25
What services are provided?
There are five basic types of services that support enforcement offers:
(1) Parent Locator Service;
(2) Paternity Establishment;
(3) Establishing Orders (Guidelines for determination of child support);
(4) Enforcing Orders
(5) Collect and Distribution.
Search online for person who owe child support.
Primary Phone Number:     ( 800 ) 256 – 4650
Fax Number:     ( 318 ) 487 – 5060
E-mail:     mtradewe@dss.state.la.us
Robbie Endris
Phone Number:     ( 225 ) 342 – 4780
E-mail:    rendris@dss.state.la.us
For more information, including application materials,
please visit the Department of Children and Family Services (DCFS) website