Our Christmas cheer vanished like a dream on awakening. Even as I turned the frigid doorknob I could see Jake in the dark, fingering the piece of yellow tape–crime scene tape?– tied to the tree next to our front door. My weariness in making it home after the long drive up north for our annual family holiday visit left my brain scrambled. But not enough to keep fear from welling in my chest as I quickly turned on the lights and noticed the slightly ajar back door. Jake, who was only 12, wondered aloud about dad's whereabouts when Rita, our neighbor, began tapping on the front door. Rita quickly shushed me and herded us to her house, chattering distractedly. She sent Jake upstairs with her kids to watch a film so that she could tell me the sordid news. My husband Mike had been arrested. He worked in retail, so he always stayed home at Christmas. Apparently he'd once again had too much to drink and had a fender bender, only this time, after he'd handed the police officer his license, he took off and slightly hit her arm with the mirror. Officially, hit and run. A felony. And so my greatest nightmare began.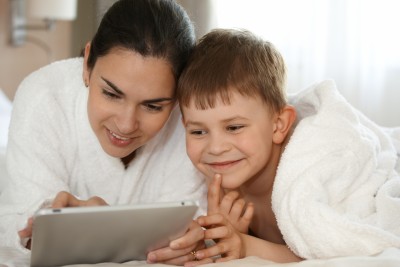 Seeing dad in jail would frighten any typical 12-year-old, especially when dad seems filled with a shame that would barely allow him to show his face to his son. He was pacing, uncomfortable, tortured, clearly someone enduring withdrawal. Afterward I questioned my judgement in taking Jake there, just once, but at the time it was the only way to console him. He knew something was very wrong. Dad never stayed away overnight. Was dad dead? He asked this question with rising anxiety. I felt a visit was the only thing to allay his fears.
But that proved to be a mere first step in my quest to keep our lives together. Suddenly I was charged with finding a lawyer for Mike, talking to his company about the situation, taking care of Jake, deciding how to pay the bills, continuing with my night classes, and dealing with Mike's family, who were always calling. Thankfully, I worked in the office of a substance abuse unit of a social service agency. Plenty of great advice came my way. And I decided to take it. When he was ready for release, over a month later, I found the money for the treatment facility and told him he could not come home.
Life stabilized for us. No more walking on eggshells in case daddy was in a bad mood because he had too much to drink. Jake started going to a play therapist for OCD symptoms that frightened me to death. I read books and looked for every positive way I could to assist. I prayed. OCD can be mild or debilitating. Jake continued to spend time with friends and family who lived close by to help him regain his sense of normalcy.
After much discussion and pleading Mike understood it was over. He eventually found an apartment. But I was now left with making ends meet. I couldn't even afford the mortgage on my paltry income. We settled on a small child support because I didn't want to kick him when he was down. Under the circumstances, I decided to look for a roommate. What a slippery slope it can be when you have a child in the house. The first two rounds were with young girls, college students. Those proved to be a fair amount of trouble. Eventually I found Asian university students who were doing an internship locally. For Jake and for me it was a win-win–a cultural experience and a financial boon. Then came Russian students.
Meanwhile, Jake's boyhood resumed–soccer, sleepovers, bike riding and skateboarding around town. We'd chosen this townhouse neighborhood because there were so many children. I wanted Jake to remember inventing games, throwing stones in the lake on a spring afternoon, running to the playground, and making it home on his own in time for dinner. He also spent time with his dad. Our separate worlds left him with a huge adjustment, but the stability of our home kept his anchor in place.
The leap of faith occurred the following year, when I had to quit my job to fulfill a teaching internship. No steady income for six months. Spring was approaching. I overturned every rock and came up with a night job delivering newspapers. Jake was home with our new roommate, who by this time was a mature single mom like me whose daughter was in college. She had a steady job in a bank and became a good friend. Still, spending my nights in a warehouse shoving papers into plastic sleeves, driving around the deserted streets at 2:00 a.m. and backing into mailboxes with my only vehicle proved to be exhausting. At least I was home in time for breakfast.
By the end of May, with my teaching degree in hand, I decided to return north to my family. I prepared the house by myself: painting, learning to fix and patch, cleaning, boxing, while Jake enjoyed his sunny days. The market wasn't good, but I'd hoped the house would sell in time for a smooth transition. Fortune smiled upon us. We moved in with my sister and I managed get a job in a city summer camp.
Meanwhile, Jake spent the summer with his cousins, all boys his own age who lived nearby. School started and I began the long quest for a real job with benefits. Despite my sister's assurances, my brother-in-law was less than thrilled to have us. His derisive looks let me know he considered us moochers and wanted us out as soon as possible. To avoid him I spent my days in the park until it got cold. Then I parked my car in the park and tried to stay warm. I made phone calls for jobs. Lots of them.
Jake's 20 years old now. He's healthy, hard-working, and free of addictions. I finally landed a full-time teaching position before he reached high school. His dad died of lung cancer three years ago. Tacked to my wall is a bit of inspiration in the form of a tattered desk calendar page where someone had scribbled a list. I found it in the park on one of those blustery days of uncertainty so long ago. It reads, "If you haven't got all the things you want, be grateful for the things you don't have that you don't want."
We eventually moved into our own house. Jake's girlfriend has Sunday dinner with us every week. Family, friends and dreams, as well as trials, continue to pass through our door. And we are still grateful for making it home.