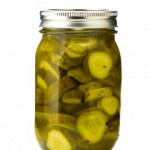 Pickles add a lot of flavor to our food. They are a must for spicing up your individual food. But commercially made pickles tend to have preservatives in them and sadly are often very high in salt or sugar content as well. It is worth trying to make pickles at home the way we like them. It is not difficult, so we can give it a try.
Steps below will help in making pickles at home:
Type – Before you set out to make pickle it is important that you learn about the various types of pickles there are and also their shelf life. This will help you to choose the type of pickle you want to make. There are fresh pack pickles that last for a few days, and no more. Then they are the fermented ones which last for about a month or 6 weeks and usually are soaked in vinegar or brine. Refrigerated dills are soaked in salt and brine for a week and then can be kept in the fridge for two month or so. Some pickles are soaked in vegetable oils and these can be stored for a year and sometimes even more. You choose your pickles depending on the shelf life you desire.
Ingredients – When it comes to pickles one has to follow the recipe to the exact T just as in the case of cakes. It is always better to get the recipe of the pickle that you want to make and then measure the various ingredients to the exact weight and set aside. If you are attempting to make pickles for the first time do not alter the recipe at all since this may effect the taste. Make sure the ingredients are fresh and properly cleaned. Fresh ingredients ensure that the pickles lasts you longer and taste good too.
Equipment – The next step to making the pickle is to organize all the equipment you will need for the process of pickling the ingredients. Clean and dry jars in which you intend to store the pickle. Bring out all the pots, pans, spoons, rings and even mixers if you so require and place them in a ready to use position. Once the equipment is in place you can begin the pickling process by following the recipe instructions.
Making pickles at home also allows you to alter the recipe according to your own personal needs. So if you like it sweeter or hotter you can do so. Keep in mind that some pickles are made using fresh ingredients and in others you may need to cook the ingredients together. The cooking time is important in this case since if you under cook there might be some bacteria left over, which can make the pickles go bad. In the case of fresh pickles you will need to wait before the pickle is ready to be eaten.