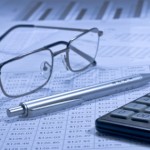 September is a tough budgeting month for me.  There's so much produce to buy and eat and can.  The changing weather means the kids need warmer clothes.  September also brings another expense in my town, too – our annual fall festival.  No, it's not a necessary expense, but it is fun, and I'd hate to have to tell the kids we don't have enough money to enjoy the festivities.
There's no admission fee for the festival, and we eat at home, but we do spend money on rides, games, raffles, and souvenirs.  Last year, my kids won first place in the costume contest.  The prize was $15, so they each got $5.  That helped fund the junky little toys they wanted to buy.  Two of their grandmothers also gave them a little bit of money to spend, too.
I'm finding it difficult to save as much money as I'd like for the festival, so I've got to think of ways to earn more money.  The kids can enter the costume contest again.  There's also a house decorating contest we could try to win, but I doubt we'd place in.  My mom has already given them each $5 for the festival.  So, they've got some money.
We live just down the street from the festival, so I thought of letting my kids host a lemonade stand or hot cocoa stand one day to fund their festivities the next day.  They're still young and cute, so I'm sure people would indulge them in their business endeavor.
Saving money is always great, but sometimes saving just isn't enough (as I wrote about in more detail in a couple of my books).  Sometimes you need to earn more money, too.  I'm not looking for hundreds of dollars, but a decent amount for my kids to spend having fun at our town's annual festival would be great.  It may be frivolous, but I think there are worse things we could waste money on.
I'm still tying to save money for the festival, too, but it's nice to have a back-up plan in case my budget gets maxed out by then.
Article by Randi Millward