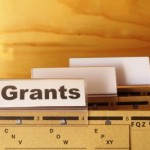 Margaret McNamara Memorial Fund / Margaret McNamara Memorial Fund Fellowships
One-time award for female students from developing countries enrolled in accredited graduate programs relating to women and children. Must be attending an accredited institution in the United States. Candidates must plan to return to their countries within two years. Must be over 25 years of age. U.S. citizens are not eligible.
The RSM Fellowships Program offered by the World Bank Institute (WBI) provides support to young researchers working in academic and research institutions from eligible countries preparing a doctoral thesis. Research grants cover residence costs for a 5 to 10 month period in a renowned university or research center. Fellows are expected to advance their research work mainly by using the facilities and resources provided by the host institution and by interacting with peers.
Who Can Apply?
Only lecturers and researchers from eligible countries working on their doctoral thesis can apply for the fellowship. Candidates should be under 45 years, and have completed any course work or exams required for their doctoral program.
What Does the Program Support?
The purpose of the grant is to help fellows advance their doctoral research work through a residency period of five to ten months in a host institution in a country other than their home country or country of residence. During the research period at the host institution, the fellows are expected to have access to essential resources such as reference books and research publications, databases, and software; attend seminars and eventually courses; and to benefit by interacting with peers.
Award Information:
Award Amount     $11,000
Application Deadline     February 28
Available to Class Level     Freshmen, Sophomores, Juniors, Seniors, Graduate students, Postgraduate students
Area of Study     Child and Family Studies, Social Services, Women's Studies
Eligibility Information:
Financial need analysis is required
Contact Information:
Margaret McNamara Memorial Fund
Chairman, Selection Committee
MSN-H2-204, 1818 H Street, NW
Washington, DC 20433
Phone   (202) 473-8751
Fax   (202) 522-3142
email:  mmmf@worldbank.org
Find more resources at CollegeData.com