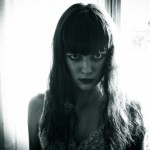 Mostly when I tell people that I was in a violent marriage they ask me if I was hit a lot. Strangely there was no hitting. Dave (my then husband) never hit me but he was oppressive in many ways. I met him when I was in my second year college. 'Met him' would be the wrong term. Let's just say he spotted me. He liked what he saw and from then on went on to take control of my life. At that time I was dating another man, who got beat up as warning as soon as Dave laid eyes on me. Guys in college almost stopped talking to me because they knew that Dave had a thing for me. When he opened the door to his car, I got in more out of fright than love.
I knew what Dave did was illegal. I was born and brought up in this neighborhood and knew how things worked here. The main reason why I was so keen on going to college was that I saw education as my ticket to get out of this hell hole, but I guess life had something else planned for me. I would not say that Dave loved me but yes he did want to possess me. He did. He was protective in a suffocating sort of way. By the time I finished my second year I was branded his girl and when he asked me to marry him, I knew there was only one answer that I dared to give him.
My one request to him was that I be allowed to study even after we got married and he said he had no problems with it, though he did not see what I was going to do with a degree. Despite my mother being dead against this marriage, we went ahead with the ceremony in any case. I had six more siblings and mom was a single parent since my dad had been shot many years ago in a gang war. Once married I moved into Dave's place which was more like a high end prison. That was the last I ever saw of my college.
Right after the wedding we went off for our honeymoon. It became clear to me why the wedding had taken place. We met drug lords there, negotiated and came right back home after a week. The wedding had been a farce under which Dave travelled for his 'business' meeting.
Despite requesting Dave to use protection, he did not and even before I could consider going on the pill, I was pregnant. I knew that day that my life as I wanted to make it was never going to happen. There was no college for me and I would just be caged in his house and bear his kids. Depression overtook me completely. Dave would often yell at me. Threaten me and even abuse me in front of others, but he never hit me.
When Lydia was born, Dave was not home. There had been a tip off and the cops were chasing after him. In fact I had a midwife come home for the delivery because it was not considered very safe for me to go to the hospital. Once Lydia was born everything changed. I became a much stronger person. I knew I had to get out of this hell. I knew I had to fight and I knew I had to plan properly. Dave came back home after two months of hiding. As soon as he got back the tension returned to the house. There were guns everywhere. Talk of drugs never ceased and Dave himself was sniffing right through the day.
Lydia had to go to the hospital for her shots and it was here that I was contacted by a lady cop. They had been trailing Dave for a while now and wished to get me out of the situation. I did not think for a second before grabbing that opportunity. I was driven off right from the hospital. I did not care to go back to get my belongings.
Since then we have not seen Dave or heard of him. I was re-located and helped out by the cops. http://www.singlemom.com/dedicated-assistance-programs/help-with-basic-needs/ is a site where I got a lot of information from and the cops helped me with the paper work and the referrals. Right from my housing needs to financial help all of it fell into place. No doubt it took a few weeks before Lydia and I were able to calm down to a regular routine but it was worth the risk and effort. I was given a new identity and was asked never to contact anyone from my past life and I never did.
It's been three years since then. I managed very well as a single mother. Lydia starts pre-school and I am almost over with college. Once I get my degree I am sure I will be able to get a better job than the one I have now. Strangely I have never felt the need to know about how things are back home. I never contacted my mother or any of my siblings. I know that Dave was put away for 15 years for drug dealing and related crimes.
Knowing that I have been able to move away from that dangerous life gives me a sense of peace. I never wanted to be a part of that world. Today both Lydia and I are safer than we were back then and I hope to soon find a job and move into a better apartment in the coming six months.
Being a single parent is no cake walk I agree but it sure beats raising a child in a violent environment where the cops and other gangs are hunting you down continuously.