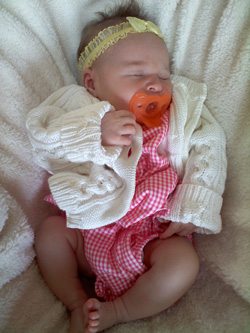 Sophie Grace is the May's Kid of the Month
Sophie Grace is almost 3 weeks old as of March 27, 2012. Sophie is a very sweet and cuddly baby. She always lets me know what is going on and always wants to be in my arms.
"Sophie Grace, eventhough your father is not here for you, I love you more than words can say. In these last 2 and half weeks I have learned so much about you and what kind of mother I want to be for you. I have learned I want to be protective and comforting to you when I need to be. I could not imagine life with out you. You are my baby girl and always will be.
Love, your mommy! "