Meet The Characters :: Chapter 1 :: Chapter 2 :: Chapter 3
Welcome to Lost Island, North Carolina where the story Life Starts At Mom takes place. The current home of a few very special women who while are so diverse have one thing, one very important thing in common. They are all single moms struggling with their own issues.
They are all searching for something bigger and better but what? The woman who has replaced love with control, the woman who craves freedom from control and the free spirit running from an existence she has no control over. They come together in this cozy little beach town in a way that will bring them together and change each other's lives forever.
To introduce you to the main characters, I've included interviews with them below. 10 questions and 10 answers from each that will give you a glimpse of the characters whose lives you are about to enter. To read their story, check back later for chapter 1.
Where are you from?
What do you do for a living?
How did you become a single mother?
How many kids do you have and how old are they?
Do you believe in love and marriage?
Do you want to find love?
What is your biggest weakness that we learn about in Life Starts At Mom?
What do you want to happen in Life Starts At Mom?
What is your definition of success?
What do you think about sex as a single mom?
What do you value the most about yourself?
Tiffany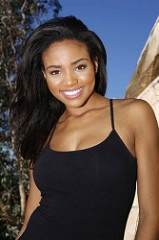 I'm originally from Savannah, Georgia, born and raised. I didn't leave until I was married and my ex-husband moved me to NYC. He's a businessman and it was his decision to move there to see to his company.
For a living? I'm a mother to two beautiful children. I love being their mother but how wonderful would it be to own my own business. My ex-husband owns his own company and I always admired how he was his own boss and made his own decisions. I want to create something and own it!
My mother always said a woman is at her happiest when she's reached the status of a wife and mother to the children of a successful man. To her success is money and respect. So that's the status I achieved. I married a rich man and had children with him. But I am so tired of people telling me what to do and how to live. I've never had my own life. Sure I have money but I will gladly give all of my money away if I can just have my own life and make my own decisions.
I just couldn't take my husband controlling my life anymore. I love him and I know he always meant well but I felt so suffocated. So I left him. I mean it doesn't matter how much you love someone if they are always telling you what to do, you'd leave them, right? He even had personal shoppers for me because he didn't trust me to dress myself and the kids for fear that we would tarnish his respected image. I felt like a caged animal.  I had to leave. So here I am, a single mother.
I have 2 children. A 6 year old girl and a 7 year old boy. Elizabeth and Preston. They go by Izzy and Pres for short.
Absolutely. I was in love with my ex. He's an amazing man but I'm not my mother and I can't be married to someone who won't let me live my life for myself. Are there men out there who trust a woman to live for herself? If so, I want to fall in love and marry one of those men. Anything is possible, right?
In Life Starts At Mom you will learn that I struggle with my confidence. Without giving too much away, I have big dreams but discover that I need to believe in myself more to accomplish them. There's so much that I want to do and I know I can do it.
I want to make my own life! I want to start my own business and be my own boss! I want to build my own house and decorate it myself! I want to have friends who aren't rich and who don't even care about money! I want to travel with my children and no other adults around! I want everyone to see that I can make it on my own. Wow, that's exciting!
That's easy. Success to me is being the boss of your own life. No one will ever tell me how to live again.
I think that sex is a beautiful way for any woman to express herself. So sex as a single mom? Absolutely! But the details are sacred and intimate.
I value my desires. They are what drives me and excites me. Now that I'm free, I can breathe all my desires to life! And I'm so excited for you to learn what they are.
Selena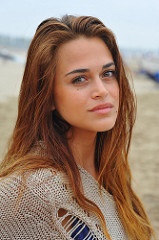 If you need a geographical place, I'm from Chicago. I grew up in St. Catherines orphanage there. But I don't consider myself to be from anywhere really. I left the orphanage when I was 18.
I'm an attorney and I own an office with my fiancé, Michael. We opened our office specializing in environmental law, Hughes and Associates 2 years ago.
Well, I guess technically you can consider me a single mother. My fiancé is currently away somewhere trying to find himself. He's had a tough time lately. He'll be back though.
Since my accident, I can't have children so I decided to adopt. Michael and I always wanted children and I decided this was best when I learned that I could no longer have children biologically. Serena has been a beautiful blessing and I know that Michael will love her when he comes home.
Serena is my only child and she is at the ripe and confusing age of womanhood. 16.
Well I am engaged, so I must believe in love and marriage. Michael says I'm in love with the idea of marriage. Marriage is a necessary consummation to a union between two people.
I've already found love. My career.
In Life Starts At Mom, you will learn that my biggest weakness is a double edged sword. I really don't want to be alone but it's safer that way and so the more I want someone in my life, the further away I push them.
What I need to happen is this. I need Michael to get home so I can continue with my plans for us to run our business together. Our associates keep asking about him but since I have no idea where he is, all I can say is that he needed some personal time. I'm perfectly capable of running this office and raising my daughter alone but it's not easy and I could really use his help right now.
Success is being someone everyone will respect and look up to. Success is building a life that no one can ever shake.
Well again, I'm not technically a single mom. Michael and I have a great sex life despite my accident. I admit though that I often wish I had full use of my body again. Like the way he met me.
I admire my strength. I raised myself and put myself through law school. My strength is everything to me and my most valuable tool.
Natalie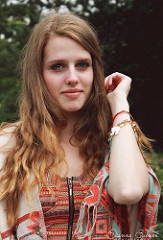 I'm from Lost Beach North Carolina. I've lived here all my life. The most beautiful and free place in the universe.
I do a little bit of everything to be honest. Where ever my heart takes me is where I go. I guess people call me a drifter but I'm a free spirit. I'm not defined by a career.
I made love to a loser which since he's a loser, I call it just sex. I got pregnant and I don't believe in destroying life so I gave birth to my baby boy.
Ethan is 4 and the love of my life. He's beautiful, peaceful and completely free.
Love and marriage are just words. Do I have a soulmate? Yes and do I want to find him? I already have. Our souls have always been one and although we may have not met yet in this life time, we've met in many other life times. We can never be separated.
Love is everything that we are. Our existence is love. I've already found love and so have you if you will only believe it man…Love.
You will learn that my weakness is running instead of facing things. I'd rather smoke pot and be mellow than face my problems. I tried and they only got worse so I decided to ignore them and run.
In Life Starts At Mom, I want to smoke pot, be free and love. Isn't that what we all want?
Success to me is feeling at one with you are. Whatever that means to you. But success as with everything comes back to love. Love is success.
Sex is love between two people. Sex is the creation of the world man. It's love at its highest. I love sex.
What a beautiful question, what do I value about me? I'm sorry man but I need some more pot before I answer that. I gotta go man. Bye.
Meet The Characters :: Chapter 1 :: Chapter 2 :: Chapter 3