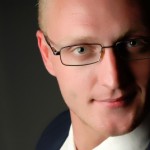 When single moms set out to date again there are a lot of things on their minds. What to wear? Where to go? How will it affect the kids? And so on and so forth. However, the one important question that is often forgotten is who not to date. Just like there are rules for single women and certain men that they should steer clear of, similarly there are certain men that single moms should avoid dating.
Below is a short list of men that single women should never date:
Teachers at the kids school – It is best to steer clear of the children's school since this can complicate the situation for the kids. When you begin to date teachers from your kids' school, you risk exposing them jokes that other kids or teachers may send their way. During the dating your kids may feel intimidated, this could trouble them. Since the school is an environment that is a child's personal environment, it is important to not complicate things for your kid by taking your dating here. Do not date anyone from the kids' school since this is bound create problems one way or the other, and has the potential of hurting your kids too.
Men at work – Single moms must stay away from the men at work too. As a single mom you need to keep your personal life separate from your work. Your work is where you earn the money to keep the home front running, and messing with that will not be a good idea. Dating a man at work can not only hurt your reputation at work but can also result in some bad office politics. Not only will your work suffer while you are dating but it will also suffer if and when the dating cools off. Single moms should stay away from men at work and keep their relationship here completely on a platonic level.
Married men - As a single mom you are free to look for casual dating or seek a dates that have a potential of growing into something bigger. Married men don't fit into any of these slots. Dating married men is not a good idea for single moms. Not only do they set the wrong example for the kids, in most cases the ladies will end up getting hurt. In case you do meet a man who clams that he is in a bad marriage, it is better to wait for things to settle in that marriage first. Dating married men should be a strict no for single moms.
Single moms will do well to keep the above criteria in mind when they set out dating again. These men will only add complication to your lives and that is now what you want when going back to dating. There are many single men out there, and that will make dating to be much less complicated.