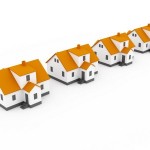 Develops, finances and operates affordable, program-enriched housing communities for families, seniors and people with special needs who lack the economic resources to access quality, safe housing opportunities.
Mercy Housing serves nearly 140,000 people on any given day. They have participated in the development, preservation and/or financing of more than 41,000 affordable homes. They are one of only a few national organizations that provide affordable housing for all low- and moderate-income populations. Mercy Housing serves families, seniors, and people with special needs with the full spectrum of affordable housing, including supportive housing for the formerly homeless, transitional housing, permanent rental, and affordable home ownership opportunities.
Mercy Housing not only helps provide quality, affordable housing programs to those in need, but also offers Resident Services that help improve the community one resident at a time. We help individuals and families learn skills and gain perspectives that make dreams of stability and hope a reality.
VISION – Mercy Housing is working to create a more humane world where poverty is alleviated, communities are healthy and all people can develop their full potential. We believe that affordable housing and supportive programs improve the economic status of residents, transform neighborhoods and stabilize lives.
MISSION – To create stable, vibrant and healthy communities by developing, financing and operating affordable, program-enriched housing for families, seniors and people with special needs who lack the economic resources to access quality, safe housing opportunities.
VALUES – Mercy Housing holds as its core values:
Respect – A basic perspective and behavior which is attentive, considerate and shows special regard for the inherent dignity of persons and the sacredness of creation.
Justice – The fair and impartial treatment of others.
Mercy – The ability to see need and respond with compassion.
Mercy Housing operates regional business centers that manage current Mercy Housing properties while also working to develop more affordable housing opportunities in their regions.
Mercy Housing Multifamily Affordable Rental Housing Locations
More than one third of Americans are affected by the shortage of affordable housing. Mercy Housing is helping improve the lives of individuals in communities across the country. Mercy Housing offers Resident Services programs at its properties. Priority programs include health transition and advocacy, housing and financial stability, community participation and out-of-school-time programming for youth.
How To Apply: If you or your family would like to rent an affordable apartment home at one of Mercy Housing's properties, please contact a property staff member at the property you are interested in. When you call, a Mercy Housing representative will assist you with the application process and discuss current availability for homes at that property.
Specific Programs for Women/Moms
The large majority of the residents are women. Mercy Housing is helping women and mothers through these programs:
Miriam Apartments – Located in a historic district of Chicago's Uptown neighborhood, the Miriam Apartments were originally built in 1925 as a home for senior citizens. The four-story brick building was acquired by Mercy Housing in 1991 and transformed into an affordable housing complex for women who were otherwise unable to afford a home, making it the first development of its kind in Illinois. The first floor of the building offers a large community kitchen, recreation room and resident lounge. The building was named for Sister Miriam Friday and her lifetime of work with Uptown's poor and homeless.
Courageous Women, Fierce Times – This six-week seminar held at a family property in Atlanta, GA focused on helping women with career mapping, business etiquette, health & fitness, time management and budgeting. The seminar was taught by Stephanie Duncan, a former Mercy Housing resident who used the opportunities and stability at Mercy Housing to rebuild her life and eventually write a book about her experiences.
RAAP Program – Through a grant from the Department of Health and Human Services, Mercy Housing partners with the Rape Assistance and Awareness Program (RAAP) to offer on-site domestic violence prevention workshops for women at our Colorado properties. The workshops cover tips on how to identify and prevent child abuse, teach women about healthy dating and relationship decisions and provide self-defense training.
Decatur Place Apartments – Decatur Place Apartments is a four-story transitional family housing development in Denver, CO. The majority of women that come to Decatur Place are homeless and in need of basic necessities such as food, clothing, infant care, furniture and other household staples. Many residents come without high school diplomas and are unemployed or employed in unstable, minimum wage positions. When residents come to Decatur Place, they are enrolled in the transitional program which assists them in finding full time work and/or finishing their education. They also meet regularly with the Resident Services staff and attend on-site classes.
Women of Worth Program – Held at one of our South Carolina properties, this program was designed to help women make healthier choices by teaching them how to incorporate nutrition and exercise into their lives. The program also provides referrals to health care resources to address important health concerns such as high blood pressure and breast cancer.
Find more about these programs
Mercy Housing – Community Lending / Mercy Loan Fund
Financing for affordable housing through the Mercy Loan Fund
To meet the overwhelming need for affordable housing, Mercy Loan Fund was created in 1985 to provide financing to hundreds of local nonprofit organizations, enabling them to develop affordable housing in their communities.
Mercy Loan Fund has helped finance the development of single and multifamily homes for rental and home ownership. These developments aid a variety of people, including low-income families and individuals, the working poor, seniors, farm workers, formerly homeless individuals and people with special needs.
Mercy Loan Fund is proud to provide loans for housing developments that:
Provide quality, affordable, low-income housing
Serve the economically poor, primarily families or individuals with special needs
Strengthen families and build healthy communities
Increase self-reliance
If you or your organization are interested in applying for a loan, contact the Loan Fund staff for a loan application. The oan Review Committee and staff members review the details of each application and evaluate the request carefully against the established criteria.
Criteria include:
Enlisting broad community support for the development
Demonstrating repayment ability
Proving the borrower's capacity to complete and manage the development
Mercy Loan Fund, a subsidiary of Mercy Housing, is a 501(c)3 nonprofit corporation, certified by the U.S. Treasury Department as a Community Development Financial Institution.
For more information about Mercy Loan Fund, call 303-830-3386 or email loanfund@mercyhousing.org.