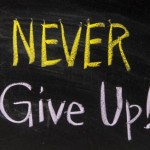 Even during my babysitting days I was a huge hit with the kids since I had the best ever stories to tell them. They did not come out of a book but I would just make them up as I went along. In fact I remember when Ruby, my daughter, was born I could not wait for her to grow up so that I could tell her some of my stories.
Ruby did not come in the best of circumstances. Right after I conceived her I was informed by my then husband that he was under heavy debt. He said he had tried to 'invest' in the stock  market and had even gone to the extent of taking loans from money sharks for this purpose. The end result was that by the time Ruby was due, we had lost our house, our car and our marriage was over too. My ex moved back to Canada and I was left to look after a new born baby with nothing more than small savings in my corner.
My dad would tell some great stories. In fact I think I inherited this art from him. He allowed all his kids to dream, to fly, to imagine freely. When I gave birth to Ruby I remember him beaming. He kept telling me I should be grateful for such a healthy and good looking baby. While I was grateful I was also worried. I did not know how I was going to manage further. So after they discharged me from the hospital, I moved in with my parents for a few weeks in order to sort myself out.
Sadly for me with the crashing of the economy, jobs became more difficult to come by. In any case people were not too keen to hire a single mom with an infant to care for. I did have a roof over my head but just did not want to burden my folks with all my troubles. I began to do as much house work as I could in order to compensate for my living with them. Right from cleaning the house to doing the lawn, the dishes and even cooking I would cover it all. I remember washing dad's car one day and he joked about how my divorce worked out just fine in his favor.
Months passed and I was getting fed up of rejections. No matter where I applied the answer was also a thank you, but no thank you. I had almost dried up my savings and the panic levels were rising like crazy. So much so, that I spoke to dad about taking up odd jobs with the neighbors, pretty similar to the ones that I was doing in their house. While mom was a bit apprehensive, dad spoke to some of his friends and told them that I was looking for a job and if they had anything to offer, it would be nice.
The next six months went by with me doing petty jobs here and there. But yes it did get me decent money and I was able to bear my personal expenses and look after Ruby's need too. I got a few babysitting jobs too and the parents would often get back to me about how happy the kids were with the stories that I would tell them. This got me thinking and I decided to pen down these stories so that I could tell them to Ruby when she was a bit older. With nothing more than this in mind I began to type out my stories and save them on the comp.
For the older kids I would often tell the stories in a series and one about the 'Red Bird' got quite popular. The kids would ask me to complete the story and tell them more and I would just go along from where we had left off earlier. In a few weeks I realized that I had collected a large number of stories. I shared some of them with Dad and he said he was mighty impressed by the Red Bird in particular. He edited the stories a bit and we decided to see if we could have it published.
I was sure that the publisher will reject the book outright and so was pleasantly surprised when it was accepted almost immediately. I did rather well and sold quite a few copies. Then the publisher asked if I had any more stories for a similar age group and I showed him the rest of my work. He picked out a few stories and it was published as a collection of short stories.
I could not believe my luck when the royalty started to roll in. Ruby was almost three years old when we moved out of my parent's place into a small apartment in the heart of the city. Ruby needed to go to school and I realized that I needed to be in the city in order to meet more publishers and try and get in more work.
Today I have a decent image in the children's story book market. These stories come naturally to me but I have also taken a few short courses in writing since then since it helps me deliver better. I do of course work with an editor today but I still send the rough copies home to dad to make corrections and also seek his opinion.  My passion for stories and guidance in the writing arena helped me to put my life back on track. It helped me see that even when the situation seems desperate, one has should lose hope, since you never know what tomorrow might bring.