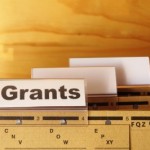 Multi-Family Housing Programs offer Rural Rental Housing Loans to provide affordable multi-family rental housing for very low-, low-, and moderate-income families; the elderly; and persons with disabilities. This is primarily a direct mortgage program, but funds may also be used to buy and improve land and to provide necessary facilities such as water and waste disposal systems. In addition, deep subsidy rental assistance is available to eligible families.
Rural Rental Housing
This program is adaptable for participation by a wide variety of owners. Loans can be made to individuals, trusts, associations, partnerships, limited partnerships, State or local public agencies, consumer cooperatives, and profit or nonprofit corporations.
Find more about Rural Rental Housing
Guaranteed Rental Housing
The Rural Housing Programs guarantees loans under the Rural Rental Housing Guaranteed loan program for development of multi-family housing facilities in rural areas of the United States. Loan guarantees are provided for the construction, acquisition, or rehabilitation of rural multi-family housing.
Find more about Guaranteed Rental Housing
Housing Preservation Grants
The Housing Preservation Grant (HPG) program provides grants to sponsoring organizations for the repair or rehabilitation of low- and very low-income housing.
Find more about Housing Preservation Grants
Farm Labor Housing Loans and Grants
The Farm Labor Housing Loan and Grant program provides capital financing for the development of housing for domestic farm laborers.
Find more about Farm Labor Housing Loans and Grants
Rental Assistance Program
The Rural Rental Assistance (RA) program provides an additional source of support for households with incomes too low to pay the HCFP subsidized (basic) rent from their own resources.
Find more about Rental Assistance Program
Business Loans and Grants
The Business Program(BP) works in partnership with the private sector and the community-based organizations to provide financial assistance and business planning. BP helps fund projects that create or preserve quality jobs and/or promote a clean rural environment. The financial resources of BP are often leveraged with those of other public and private credit source lenders to meet business and credit needs in under-served areas. Recipients of these programs may include individuals, corporations, partnerships, cooperatives, public bodies, nonprofit corporations, Indian tribes, and private companies.
Rural Microentrepreneur Assistance Program (RMAP)
The purpose of the RMAP program is to support the development and ongoing success of rural microentrepreneurs and microenterprises. Direct loans and grants are made to selected Microenterprise Development Organizations (MDOs).
Find more about Rural Microentrepreneur Assistance Program
Relending Program (IRP)
The purpose of the IRP program is to alleviate poverty and increase economic activity and employment in rural communities. Under the IRP program, loans are provided to local organizations (intermediaries) for the establishment of revolving loan funds. These revolving loan funds are used to assist with financing business and economic development activity to create or retain jobs in disadvantaged and remote communities.
Find more Intermediary Relending Program
Rural Business Enterprise Grant Program (RBEG)
The RBEG program provides grants for rural projects that finance and facilitate development of small and emerging rural businesses help fund distance learning networks, and help fund employment related adult education programs.
Find more about Rural Business Enterprise Grant Program
USDA Rural Development Multi-Family Housing Energy Efficiency Initiative
In order to help create a more energy independent rural America for the next century, the USDA Rural Development Multi-Family Housing Energy Efficiency Initiative is enabling Section 515 Rural Rental Housing Program for New Construction, Section 514 Farm Labor Housing Loans and Section 516 Farm Labor Housing Grants for Off-Farm Housing, Section 522 Housing Preservation Grants, and Sections 514, 515 and 516 Multi-Family Housing Revitalization Demonstration Program applicants to increase their eligibility for program funding by incorporating green building practices into project designs, construction, and operations.
Find more informations about these programs
Check the map for energy efficient development locations.
Women and Hispanic Claims Program
The United States Government is establishing a claims process to make available $1.33 billion or more to farmers who alleged discrimination by the U.S. Department of Agriculture (USDA) based on being female, or based on being Hispanic, in making or servicing farm loans during certain periods between 1981 and 2000. If you qualify and submit a timely claim, you could receive an award of up to $250,000 in cash. USDA will also provide a total of up to $160 million in debt relief to successful claimants who currently owe USDA money for eligible farm loans. Successful claimants may also receive an additional amount, equal to 25% of the combined cash award plus the principal amount of debt relief, to help pay federal taxes that may be owed.
To request a Claim Package, which will include forms and instructions for filing a claim, call 1-888-508-4429 Monday through Friday, 9 am to 8pm EST.
Find additional Rural Development programs and opportunities
Select the state to find Rural Development agencies and offices in your state.