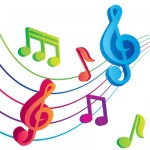 How I managed to become a single mother at the age of twenty is not a very unusual story. It is a typical one that we read about all the time and wonder how anyone can be this foolish. But life has a strange way of fooling us all. I fancied myself in love and the passion of his music, his voice as he sung the songs I wrote and his great skills on the guitar, all swept me away. Within a year, he was gone and I was five months pregnant. Nothing blinds us like love. We become foolish. We become weak. We give in and we fall.
I remember crying for hours on end when my baby boy was born. He looked so much like his father that at times just looking at my baby would make sadden me. This pregnancy had turned my life upside down. I had taken a year off and was hoping to go back to college to study music. In this year I had hoped I would be able to travel around the world as much as possible and get exposes to the many cultural colors of the world. But life had a completely different plan for me.
After my son was born, there was no way I could go back to college. My mother had passed away five years ago and dad was in elder care. I have four older siblings and while they were all trying to help, they had their own problems to worry about. I had saved up some money and had hoped to work my way through college, but the pregnancy changed everything. The funds that I had hoped to use when I was in college were now being absorbed into the daily need of my baby and me.
I was living in a flat I shared with three others girls and it was getting clear that this was not going to last long since a baby in the house was not their idea of comfort. Every place that I looked at was way beyond my budget, and the fact that I did not have a job made things even worse. My oldest brother's wife came visiting about three weeks after I had delivered and she found me in a mess. I had not had a bath, was crying at the drop of a hat and would keep looking into my accounts over and over again. She had two teens in the house but despite that she packed my stuff and took me home with her.
Coming home to a family helped me calm down big time. I could see my brother was not ecstatic with the situation and because the girls had to move into one room to make one spare for me, they were not too happy either. But in a few days everyone came to enjoy the baby and things began to calm down in my life too. My brother would often remind me that I must get a job somewhere so that I can look at more stable living conditions. Sadly everywhere I tried I was getting rejected.
With no college degree and no skills to write home about, I seemed to be a run of the mill person who was unlikely to get a job, especially in these economic times where no one was looking to hire. Despite all the confusion I continued to write songs and enjoy music. I would write almost every night. The words would just flow out of me as if coming from nowhere.
One night when I was singing a lullaby that I wrote for my baby, my niece asked me where I heard it from. I told her I wrote it myself and she asked if she could take a video of me. The next day it was on YouTube and apparently had gone viral. It felt so good to be appreciated by so many people, but even then I did not ever imagine what was to come.
In a few days after my niece posted the video on the net, I got a call asking if I would be willing to write songs. I agreed but wanted to know who I was going to write for. They said that information would be confidential till I passed a few standard tests. I was asked to come to New York for a meeting and I felt my heart sink. There was no way I was going to be able to travel so far off. I told them about the baby and declined the offer. To my delight they were open to having a virtual meeting and that is exactly what we did.
In the coming months I wrote a few songs for them as a test of my skills since they would not accept anything that I had already worked on. When I was told that I was hired as a song writer for a leading singer of the world, I felt my heart skip a beat. I signed a two year contract with them of which over a year has passed.
My finances are much more stable today. I have taken up a place of my own but it's still very close to my brother's place. I found so much support in my sister in law that moving away from her still makes me shaky. This year I have been nominated for a debut writer and when they asked if I would be bringing someone along, I put my sister in law's name down. If she had not offered me the help that she did and at the time that she did, my life may have turned out rather badly. So as far as I am concerned, she is my guarding angle who allowed me the freedom to write which is why today I am able to enjoy a stable and independent existence.