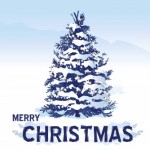 When I was a young girl, I remember how excited I was for Christmas to come. Oh sure there was the yummy cookies and desserts we got to bake, and eat. I remember how good it felt to decorate the house and light our candles. My parents played Christmas music and we sang together. I came from a big family, there were nine of us. Every Christmas I got a new pair of pajamas, sometimes I got a new robe or slippers too. I don't recall ever getting toys, and I don't remember feeling sad that I didn't. I know that sounds like "old times and old people" talking, huh? Well, I guess that does, but I was grateful to have new pj's and I knew that my parents did not have very much to go around. I loved every Christmas. When my friends would ask me what I got, I proudly told them: Pajamas! Then they would ask, "Oh, what else?" No, that was it, just pajamas. My friends not only thought that was weird, but they felt sorry for me too. I was almost 17 years old before my parents gave me something different. I got money in a Christmas card from then on. I think my dad put $20.00 in my card. As nice as it was to get that money, I truly missed my pajama gift. I was young, and getting that twenty was cool and back then it really did go a long way. However, from that Christmas on, I felt different about my gifts. Nothing would ever be as special as my new pair of pajamas. I loved that the colors were different from year to year and I would get so excited anticipating when I could open the box to see them! I guess this sounds pretty corny, but I want to remind all the single moms out there not to worry, stress or feel sad because you don't have enough money to buy everything your kids want for Christmas. They don't need everything, they need the basics and they need your love and excitement about the Christmas Season. I know in today's day and age, one gift per child seems unheard of, unless you are from Foster homes or a shelter. I have visited those places, and it's a gift to see those kids faces light up, even if they only had one present to unwrap. They were grateful. What can we teach our children? We can't give them everything, but we can always try our best to give them what they truly need. What do we need to teach ourselves? The greatest gift still comes from the heart, and that it's okay if we can't buy our kids what everybody else has. One day maybe pajamas will have to do. Who knows? The point is, make your Holidays special because they should be filled with Love, Family and Friends…not things.
It's funny, even today with my daughters all grown up and able to buy whatever they want, they still love it when I give them a new pair of Pajamas for Christmas.
Merry Christmas to all of my Single Mom friends! You all are loved.
Article by Laurie Overton