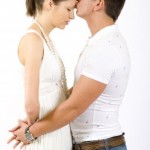 Going back to dating after five years of being divorces was not easy. I had dated my ex for about a year before we got married. We were introduces to meet each other at my nana's 80th birthday party and it was awkward to say the least. While we did date on our own after that, the pressure to get married was very strong from both the sides and even before I knew what was happening I was getting married in a big white gown that had belonged to my mom.
It was a marriage destined for disaster and my having a baby in the very first year of getting married was no help either. Nana would keep saying it would be great to see my baby before she dies and since I was 21 years old I played my part fully in this stupidity. The long and short of it was that I became a single mother of a 5 year old boy almost as soon as I turned 27.
The divorce was not a messy one and even though my ex and I knew we could not stay married any longer, we both cared deeply for Kiaan, our son. So we agreed on joint custody so that Kiaan could get to see his father often and not feel alienated from him. Since we both had jobs in the same city this was an arrangement that was not difficult to follow.
Things got back into a routine in a few months and I settled down to living in a smaller apartment and managing life as a single mom. Around this time I also began to date, though very casually. On the weekends when my ex would take Kiaan I would almost always go out with friends. During these times some of my evenings were dates too and while nothing took a serious turn, I was dating off and on.
I decided to enroll Kiaan for soccer and would drive him for classes three times a week. Then on one occasion we were asked to come in for a friendly match on a Saturday morning and this is where I first witnessed a problem. I was talking to a single father of another boy who was in Kiaan's team and somehow this upset Kiaan a lot. On the drive back he sobbed a lot and would not tell me what the problem was. Once home he asked if I was not going to marry that man. I was taken aback. Where was all this coming from?
Sadly I made the mistake of snapping at Kiaan and he completely shut up after that. Over the next few days I found that he would keep to himself and despite my trying would avoid talking to me. One day I sat him down and asked him what was wrong. While he did resist initially, soon it all came pouring out. He spoke to me about how upset he was that I was dating other men. About how dad was not dating anyone, and how I had forgotten him. Somewhere I realized that Kiaan hoped that things would settle down soon between his parents and that they would get together again. That night I remember crying my eyes out till the wee hours of the morning.
I just did not know what to say to Kiaan. While it was a fact that his father and his mother both loved him dearly, we did not feel the same way about each other and I did not know how to say this to my six year old boy without breaking his heart. I tried to speak to my mother about it but she was no help and kept reminding me how she was dead against the divorce to begin with.
The coming weekend I stayed home. Despite friends calling I just did not have the heart to go out. I kept wondering if I was about to give up my personal life for my son's sake. Was it going to be a choice between being a good mom and being a woman? Frustrated and angry and confused, all at the same time I began to search the net for lack of anything better to do. There was the single mom site that I would often visit for tips and here I found some great articles to help me sort out my dilemma. http://www.singlemom.com/dating-advice-and-tips/ offered some ideal advice on how single mom's can date with the consent of their kids. Aspects like how to deal with kids when they do not take to your dating kindly were also dealt with. I stayed up till late night reading these articles and making points that I could apply to my life.
The next day when my ex came to drop off Kiaan, I asked him to come in for a talk. I explained the situation to me and strangely he was not surprised by it. He told me how Kiaan had asked him on several occasions if he was 'also seeing other people like mom was'? Kiaan's father said that he would do his part in helping Kiaan come to terms with the fact that his mother and father were both going to move on with their lives. In the mean time I worked with the other tips that I had collected from the net. I involved Kiaan more with my life and talked to him ore about what I was doing. All of this combined helped a lot since slowly I found Kiaan opening up to me once again. He said dad had also spoken to him about this and re-assured him that no matter what we will both always love him.
It was a scary time for me when I realized how much my dating was bothering my son. I am glad things fell into place. Had I not been more attentive I could have hurt my child's sentiments in a really bad way.