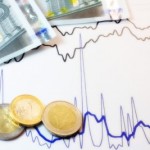 It was not like I was poor or unable to look after the kids. I got a substantial amount in alimony and child care, which was enough to take care of my son's needs. My ex wanted a divorce since there was someone else in his life. I was forty and somehow knew it was coming. He had been distant for a couple of years now and to be very honest I was also removed from the marriage.
We settled outside court and after all said and done, my ex was more than fair to me when it came to finances. Our son was 12 years old and almost independent in his routine through the day. This left me with a lot of time on my hands and not much to do. Someone suggested I try and go back to college to finish the degree I had started when I got married but that was just not appealing to me in any way. I did not see how going back to majoring in geography would help me in my life. It had no appeal to what I was doing today, and so I decided to look somewhere else.
With a lot of time on my hands, I would surf the Internet. My ex was a stock broker and I was in touch with the share market terms and news. While initially I would read up on the stock market news in order to understand what was going on with my husband's work, soon I developed an individual interest in it all. After my divorce, I began reading a lot about the market. The more I read the more I was attracted towards it. I opened up an account and decided to take a small dip into the market. I began with day trading and was successful in my dabbling.
One time when my ex came to pick up our son for a weekend stay over I mentioned to him that I was doing some day trading. The next day he forward a few online courses about the share market to me. These were distance learning courses and some of them were rather expensive. I did not bother with them and want on with my day trading. As most traders know the percentage is very small in day trading and over the next few weeks I realized that I was more or less even in my trading. I was too scared to jump into the market even now and so called my ex to take his opinion. Once again he advised the online courses and this time round I took him more seriously.
I went through the list he sent me and opted for a distance learning course in stock brokering that also helped to understand the many new tools that were in the market and how one could operate them. It took me 8 months to finish the course, but by the end of it I was much more confident of my skills and more so was very well attuned to the terminology of the market and also how it functions.
I got back to my account and decided to step into the real market. The first month was very good and it was then that my sister gave me some money to invest on her behalf. After that another friend of mind asked if I would help her with her investments and my skills and interest in the area kept growing. I decided to join a stock brokering firm and see how I fared. While I did not get a job I did manage to make a lot of contacts and went on to work with them on a freelance basis. Then someone advised I take the series exam so that I can become a certified stock broker. I went on to do just that though did not have much hope that I would be successful.
Two years down the line I am happy that I ignored the 'go back to college' advice. I do not have a degree so to speak but have a flourishing small brokerage firm. I started out very small and if you ask me to retrace my steps I don't even know how it all fell into place. But it did. The bottom line was that I was really keen on the share market. Despite the ups and downs I continue to enjoy the pace of the market.
My son is off to college now. While I have dated in the past few years, I have never felt the need to re-marry. Things are moving at a pace that I am very comfortable with. I have my own home. My weekends are off. I enjoy my work and my age and background actually work out in my favor. People see me as a mature woman and feel safer with me handling their accounts.
Of course this is not to say that trading is for everyone, but it surly was the perfect job for m. After my divorce, it kept me from sinking into loneliness or depression. Even today it keeps me excited and fulfilled with life and I am truly happy that I chose to walk down this path. So if you have acumen for numbers and are good with your gut, than try the share market for there is a lot of money to b mad hr if you know the ropes well.