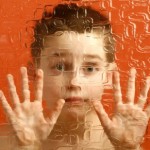 When the doctor asked me if I wanted to know the gender of the baby, I said I already have two girls so a boy would be nice. Through my pregnancy people kept telling me I was going to have a daughter since I was carrying in a particular way. When the nurse told me it's a boy, I was quite surprised indeed. My husband was very happy since he was keen on a boy too because we already had two girls. We named our boy Richard after his grandfather.
The girls were 10 and 7 years old and Richard was five years old when my husband fell prey to galloping lung cancer. He was gone in three months time and the entire house came to a standstill. With three children to care for I was worried about everything right from the finances to the emotional blow that the family had faced. Our house was free of a mortgage just last year, and so I was safe at least on that front. It took a while to get the kids back into a routine and I decided to take up a job too so that some money kept flowing into the house and we did not have to eat into our savings.
Getting used to living without a man in the house took a while but I managed most of the stuff. Within a matter of months I was looking into most of the things that my husband would take care of. The girls had also settled down into the new normal routine. Sadly Richard was not doing too well. Even after a full year had gone by, the boy just would not cheer up.
I had been too busy with work and most of Richard's time was spent playing with the girls. He did not like their games too much and his constant war games made the girls irritated and so they would not include him in their play. I for one did not have the time to organize play dates for Richard and by the time he was 7 years old, the kid had almost retreated into a room. Even the dining table was dominated by the women chatting away. He would mostly eat in silence and then go back to his room.
Richard was doing very well in his school, expect for math. There seemed to be some problem there and every time I tried to teach him, he would get all upset and teary eyed. I found this a bit odd since I was not a strict parent and was very patient while teaching the kids. As soon as we opened the math books, Richard would get emotional and jittery. After trying for a few times I asked him if there was a problem. I even went to the extent of asking him if the math teacher was abusing him in any way. After much cajoling Richard blurted out that he missed his dad. He kept saying 'dad was suppose to teach me math, not you mom, not you'.
My husband would often joke that Richard was his link to sanity in our female dominated house and somewhere this had stuck with Richard. He felt as if after his father left, Richard was all alone. He felt abandoned and lonely on so many fronts that it hurt him to even talk about his dad. While I wanted to help my son, I felt at a complete loss here. My older daughter Reena had hit her teens but thankfully she was not a troublesome child at all. In fact she had grown to become my confidant in the house. That same evening I remember sitting down with Reena and talking to her about Richards's outburst.   She strangely was not as shocked as I was and agreed that the boy has been alienated in the house. Most of the family activities that we had been doing were women oriented and hardly ever did we let a sport play on the television either. Most movies were women centric and most of out shopping has also been feminine even when we have picked up stuff for Richard.
While Reena was talking to me about it, I was amazed how I could have missed so much. I remember Reena said she had looked up some article on the net and forwarded it to me. She suggested I could go through the site too since it offered a lot of single mom advice. We decided to take on the problem as a family. Not only did we ask my father to come and live with us for a bit in order to bring in some male aura into the house but also worked hard to ensure that Richard got to meet his friends from school more often. Be it sports or camping, we began to expose my son's world to it all.
It was not easy to strike a balance between introducing him to more masculine stuff while standing on the side and watching him do it all. Like Richard took to soccer almost immediately, but he did not like it if any one of us trying to play with him or even if we came to see his practice sessions. Over the last few months things have improved a lot. There is not much I can do about the fact that he is in a home with three other females, but yes as a single mom of a boy, I do keep in mind that expecting him to behave like the women in the house would be a bit silly of me.