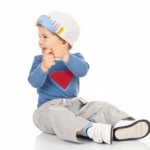 The organization serves as the nation's resource on the issues of missing and sexually exploited children. It provides information and resources to law enforcement, parents, children including child victims as well as other professionals.
NCMEC Resources for Parents & Guardians
NCMEC wants to help you protect your children by teaching them to be safer and make smart decisions. The best way to combat sexual exploitation and abduction is to prevent it.
Help keep your child safer.
For decades, children were taught to stay away from "strangers." But this concept is difficult for children to grasp and often the perpetrator is someone the child knows. It is more beneficial to help build children's confidence and teach them to respond to a potentially dangerous situation, rather than teaching them to look out for a particular type of person.
Find here Comprehensive Prevention and Safety Education
Know what to do if your child is missing.
Download the Quick Reference Guide to Families
Know what to do it your child is missing:
If your child is missing, search the house checking closets, piles of laundry, in and under beds, inside large appliances, and inside vehicles, including trunks, wherever a child may crawl or hide.
If you still cannot find your child, immediately call your local law enforcement agency.
If your child disappears in a store, notify the store manager or security office. Then immediately call your local law-enforcement agency. Many stores have a Code Adam plan of action— if a child is missing in the store, employees immediately mobilize to look for the missing child.
When you call law enforcement, provide your child's name, date of birth, height, weight, and any other unique identifiers such as eyeglasses and braces. Tell them when you noticed that your child was missing and what clothing he or she was wearing.
Request that your child's name and identifying information be immediately entered into the National Crime Information Center (NCIC) Missing Person File.
After you have reported your child missing to law enforcement, call the National Center for Missing & Exploited Children (NCMEC) on our toll-free telephone number: 1-800-THE-LOST (1-800-843-5678).
Get important resources on the issue of Child Identification.
One of the most important tools for law-enforcement to use in the recovery of a missing child is an up-to-date, good-quality photograph along with descriptive information.
The National Center for Missing & Exploited Children recommends parents and guardians keep current child identification information on hand and offers these resources as guidance on the issue of child identification and the tools parents and guardians need to be prepared.
Download the Best Practices Guide for Child ID Kit
Know if your child is at risk for International Abduction.
The National Center for Missing & Exploited Children provides legal technical assistance to attorneys and judges handling international child abduction cases. We provide reference materials, language/translation support, affidavits, attorney mentors, and other forms of legal technical assistance as needed.
Report Child Sexual Exploitation.
Help kids learn to stay safer online with the NetSmartz Workshop.
Children that uses the latest technology to create high-impact educational activities for even the most tech-savvy kids of any age group.
The goal of NetSmartz is to extend the safety awareness of children and empower them to make responsible decisions online and in real life. This is accomplished by: enhancing the ability of children to recognize dangers on the Internet, encouraging children to report victimization to a trusted adult, supporting and enhancing community education efforts, increasing communication between adults and children about online safety, enhancing the ability of children to understand that people they first "meet" on the Internet should never be considered their friend.
Parents, guardians, educators, community leaders, and law enforcement can choose from resources including on- and offline activities, games, Internet safety pledges, news articles, and activity cards designed to supplement the NetSmartz online activities.
NetSmartz has also created interactive presentations for elementary, middle, and high school students and communities.
Use the National Center for Missing & Exploited Children's Corporate Partner Safety Programs and Materials to assist you with keeping your kids safer.
The National Center for Missing & Exploited Children works with corporations to co-develop prevention education programs and materials to assist us in our efforts to help keep children safer from abduction and sexual exploitation.
Free Educational Programs: Get Game Smart, Google's Family Safety Center, Honeywell's Got 2B Safe, SmileSafe Kids by Lifetouch National School Studios and the National Center for Missing & Exploited Children, MTV Networks's 2SMRT4U, Sprint's 4NetSafety.
Submit a video of your missing child to the International Centre for Missing & Exploited Children's global missing children channel.
Nearly 800,000 children are reported missing each year in the United States alone. Thankfully the vast majority of these children are recovered quickly. However, worldwide the problem is even larger.
That's why the International Centre for Missing & Exploited Children (ICMEC), in partnership with Google's YouTube and The Find Madeleine Campaign, launched a YouTube missing children's channel.
The Internet channel — shows videos of missing children from around the world. It also features safety and educational materials in several languages and messages from dignitaries and soccer star David Beckham.
Anyone with information about a missing child featured on the website should contact the appropriate law enforcement agency.
Contact Information:
National Center for Missing & Exploited Children
Charles B. Wang International Children's Building
699 Prince Street, Alexandria, Virginia 22314-3175
Phone: 703-224-2150
Fax: 703-224-2122
1-800-THE-LOST (1-800-843-5678)
Regional and Satellite Offices