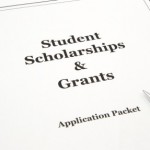 The NFPA (National Federation of Paralegal Associations) annual awards and scholarships recognize excellence in individual paralegals and paralegal associations; demonstrate to the community the strengths and commitment of professional paralegals; and confirm NFPA's position as The Leader of the Paralegal Profession.
PACE Scholarship
This scholarship is dependent upon the commitment of a sponsor. This scholarship is to be used solely and exclusively for the purpose of taking PACE and to purchase study materials in connection with the preparation to take PACE (Paralegal Advanced Competency Exam).
Applications must include:
Completed Applications for PACE Scholarship (must be legible or the submission will not be considered).
An essay of 4 pages or less on a topic to be determined by the Vice President and Director of Paralegal Certification with the concurrence of the NFPA Board of Directors. Essays must be double spaced, typewritten, and provided in no less than a 12-point font. Margins must be 1 inch on all sides. Each page of the essay must include a header with the applicant's name. Each page must be numbered as "page _ of __."
An Affidavit from the applicant (form attached to the application) attesting that he/she meets the eligibility requirements for PACE; that he/she agrees to take the exam within one year of receipt of the scholarship; and that he/she is either an individual sustaining member of NFPA or is a member in good standing in an NFPA member Association in good standing.
Applicant's current resume'.
Requirements:
Must meet PACE eligibility requirements.
Must be an individual sustaining member of NFPA or a member in good standing of an NFPA member Association in good standing at the time of the NFPA Annual Convention in the year for which the scholarship is awarded.
Must agree to take PACE within one year of the scholarship award.
Must acknowledge that the scholarship is to be used solely and exclusively for the purpose of taking PACE. The scholarship recipient will be asked to sign a
statement acknowledging this fact.
Prior unsuccessful attempts to take PACE will not cause the applicant to become ineligible for the scholarship award. However, scholarship winners may not receive the scholarship as a reimbursement for PACE expenses already incurred prior to the date of the award.
NFPA/Thomson Reuters Scholarships
These scholarships are awarded to paralegal students and must be used to pursue a paralegal education.
Requirements:
The applicant must be enrolled, or must be an accepted student in an accredited paralegal education program, or college level program with emphasis in paralegal studies.
Download the Application for the NFPA/Thomson Reuters Scholarships (pdf file)
More information on National Federation of Paralegal Associations scholarships