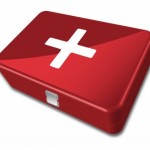 The National Organization for Rare Disorders is a unique federation of voluntary health organizations dedicated to helping people with rare "orphan" diseases and assisting the organizations that serve them. NORD is committed to the identification, treatment, and cure of rare disorders through programs of education, advocacy, research, and service.
Phone: (203) 744-0100.
Patient Assistance Programs
NORD admisisters Patient Assistance Programs to help patients obtain life-saving or life-sustaining medication they could not otherwise afford. Over the course of time NORD has expanded its services to offer financial assistance with insurance premiums and patient co-pay fees as well as assistance with reasonable and appropriate diagnostic testing expenses and travel to and consultation with disease specialists that are not covered by a patient's insurance plan.
Although eligibility criteria can vary by program most of NORD's patient assistance programs require the following:
Patient must have an applicable diagnosis or physician referral
Patient must be a legal US resident
Patient must meet NORD's financial need criteria
Maximum award levels can also vary by program. Awards are made on a calendar year basis and patients are encouraged to reapply for subsequent awards. Once a complete application is received NORD typically reviews the application and gets back to the patient with an award decision within two business days.
To apply for assistance or contact a NORD representative with questions about a program NORD administers please locate the program that best meets your situation from the list below. The list consists of a group of medication specific assistance programs, disorder specific programs, and clinical trial related programs.
If NORD does not have a program for your disease, you can view a list of other resources and tools for potential sources of financial and medication assistance resources. View other resources
Medication Assistance Programs
NORD's Medication Assistance Programs are designed to help patients who are without insurance or are underinsured obtain access to these medications. The following is a list of NORD's current Medication Assistance Programs, ACTHAR® GEL Medication Assistance (ACTH), BUPHENYL® Medication Assistance, CARBAGLU Medication Assistance, CARNITOR® Medication Assistance, CYSTADANE® Medication Assistance, ITB® Therapy Assistance, MATULANE® Medication Assistance, ORFADIN® Medication Assistance, Seconal® Medication Assistance, VSL#3 DS Medical Food Patient Assistance Program.
Disease Specific Assistance Programs
NORD's Disease Specific Assistance Programs are designed to help patients with out-of-pocket costs associated with their insurance plans such as:
Monthly premiums
Deductibles
Co-payments
Co-insurance
In addition, some programs may provide financial assistance with other expenses related to a patient's diagnosis such as
Travel to diagnostic centers/clinics
Diagnostic testing
Initial consultation with healthcare professionals
Infusion costs for uninsured or underinsured patients
Find the list of NORD's Disease Specific Assistance Programs.
Contact Information:
National Organization for Rare Disorders
55 Kenosia Avenue, Danbury, CT 06810
Phone: (203) 744-0100
Toll Free: (800) 999-6673
Submit your questions online