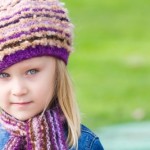 NOVA is the oldest national victim assistance organization of its type in the United States as the recognized leader in this noble cause. NOVA is a private, non-profit organization of victim and witness assistance programs and practitioners, criminal justice agencies and professionals, mental health professionals, researchers, former victims and survivors, and others committed to the recognition and implementation of victim rights and services.
The Values of NOVA:
Compassion: They care about and respond to the plight of people and one another.
Accountability: Excellence in their work and justice in our cause means we honor our commitments.
Collaboration: Teamwork at every level is crucial to the work they do.
Passion: They are driven by the hope that what they do makes a difference.
Victims of Crime
Whether you are a survivor of violent crime or dealing with financial crime victimization, we recognize that all victims experience loss. While there are different kinds of losses, each can be profound, depending upon the perspective of victims and survivors. No one has to right to judge the impact of any given loss in your life.
Victims of Crisis
One of the defining characteristics of a crisis is resulting trauma. When something is unexpected, unique and overwhelming to our daily experience, that can result in traumatic reactions. It is important to recognize that traumatic reactions vary from person-to-person and event-to-event, based upon a number of variables. Most likely, your reactions are common. These are described as "common reactions to an uncommon situation." You aren't going crazy. You're just dealing with trauma and trying to cope.
Contact Information:
Victim assistance:
800-879-6682 (800-TRY-NOVA)
9am-5pm, M-F, Eastern Time
If you are having a life threatening emergency, please call 911.
Mail:
National Organization for Victim Assistance
510 King Street, Suite 424
Alexandria, VA 22314
Office Phone:
703-535-6682
9am-5pm, M-F, Eastern Time
Fax: 703-535-5500