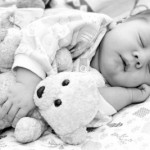 State child care assistance programs are funded through the Child Care and Development Fund (CCDF). CCDF is a Federal program that assists low-income families, families receiving Temporary Assistance for Needy Families (TANF), and those transitioning from TANF in getting child care so they can work or attend training/education. Each State has its own eligibility guidelines. You may apply for child care assistance (sometimes called a "subsidy" or "voucher") at a State or local agency.
You may receive assistance if you show that the following is true:
You need child care to work, attend school, or receive training;
Your income is not greater than the income limit set by your State;
Your child is younger than 13 years; and/or
Your child has a special need or is under court supervision and is younger than 19 years.
To learn more about your child care assistance program, contact your State child care agency. The National Child Care Information and Technical Assistance Center (NCCIC), a service of the Child Care Bureau, hosts a website that provides the contact information for all State CCDF agencies.
Your local child care resource and referral (CCR&R) agency can provide information about how to find child care for children with special needs and that also meets local regulations and requirements.
The office that is responsible for child care licensing and regulation in your State can let you know what regulations about caring for children with special needs that child care programs must meet.
The National Dissemination Center for Children with Disabilities (NICHCY) can help answer your questions about infant, toddler, child, and youth disabilities. Call NICHCY at 800-695-0285 for assistance in either English or Spanish. Specific information about organizations and agencies in each State that can provide you with resources about disability issues and help is available on the web.
The ChildCare.gov website provides links to Federal resources with information for child care providers about providing care for children with special needs.