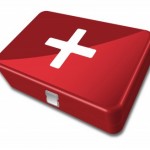 NeedyMeds' mission is to be the best source of accurate, comprehensive and up-to-date information on programs that help people facing problems paying for medications and health care; to assist those in need in applying to programs; and to provide health-related education using innovative methods.
Patient Assistance Programs (PAPs)
Programs created by pharmaceutical companies, provide free or discounted medicine to people who are unable to afford them. Each program has its own qualifying criteria.
To find a PAP that you may qualify for:
Click on Brand Name Drugs or Generic Name Drugs [http://www.needymeds.org/generic_list.taf] here or in the menu to the left. An alphabetical listing appears that contains all the drugs available through PAPs.
Then click on the first letter of the name of your medicine in the alphabet bar.
Next, click on the name of your medicine to access the eligibility and contact information for the program(s). In some cases the program application form can be printed from our website. Applications should be faxed or mailed directly to the PAP, not to NeedyMeds.
Look for all of your medications, not just the most expensive ones. If your medicine does not appear on the Brand Name or Generic Name lists, then it is not available through a PAP. Click here to learn about options if this is the case.
Additional NeedyMeds Resources