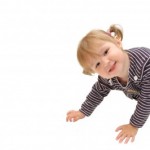 I read somewhere that over 820,000 teens give birth to children each year in USA and I remember thinking what fools, how can they let this happen? I was sexually active since the age of 15 years but this did not mean I did not know about contraception. I was nowhere near a pregnancy despite being active for almost three years. In fact I was so sure of myself that I did not even bother to get a pregnancy test despite missing my period. The bomb fell on me when I tested pregnant for my basketball medicals. Both my coach and I were shocked beyond compare. She was surprised since she never figured I was a sexually active teen and I was shocked to death because for the life of me I could not understand how this could have happened to me.
While my parents did know that I had a boyfriend, they were completely taken aback by the news as well. There was no awareness that I was sexually active and both my parents were amazed to learn that that has been going on for a few years now. I told them that we always used protection but somehow everything I was saying was going the wrong way. Both my parents were furious and the fighting got so bad that I was asked to move out of the house. The long and the short of it is that I was a mom at the age of nineteen and had moved out of my parent's house into a small one room annex in my aunt's backyard.
The moment the baby arrived, everything around me collapsed like a house of cards. Mom passed away due to a massive heart attack two weeks after my delivery. Dad decided to blame me for her death and my aunt asked me to find another place and leave within a month. I did not have any savings, my family had refused to offer any support, and I had no clue where I was going to go. In complete desperation I emailed the father of my child who was in college about 300 miles from where I was. In the fight with my family the first thing that my dad had done was to curse and threaten Aflie, my boyfriend, so badly that he just disappeared from the scene. I had written to him before but this time I was asking him to help in any way possible. I did not receive a reply.
Alfie's mom did come to visit me though. She said her son had spoken to her and she wanted to help in whatever way she could. She also made it clear that no one from her family could ever find out that she was helping me out. I was so desperate that I grabbed on to any aid that she could give me. She had bought a few groceries and also carried some supplies for the baby. She said she would ask at church if there was a place that I could move to.
With a forty day old baby, no job, no money and no one to support me, I moved into a shelter for single moms like me. While it was cramped and things were hard here, it did feel good to be in the company of others who were not judging me. It was here that I first heard of aids that the government provides for other single moms like me. I was always very good with computers. My typing speed was the fastest in class and a lot of my friends called me 'Google goddess' because I was good at exploring the search engine. I began my search and was amazed at the amount of information I got.
Right from housing facilities to education to child care to even providing help in finding employment it was all made available. http://www.singlemom.com/dedicated-assistance-programs/help-with-basic-needs/ was a link I found very useful. I used up all my free time in applying to all these services. With my situation I was eligible for most of the aids and so I decided to gather more information on all of them.
In the next five weeks I had lined up help not only for myself but also for a few other mothers in my group. The Father at the church would often call me to talk to other single moms who were new to the situation. I also began to work with the church on helping find better living arrangements for the single moms who came into the shelter. My biggest problem was that I was unable to find a job for myself, since that meant leaving my baby girl alone while I went to work. So when the church offered me a job working on the computer, I grabbed it. This meant I would get some money and also not have to venture out elsewhere.
It's been three years since I became a mom. While my father and I still do not talk, my sisters come to see me often. I am still working at the church though I also have another job at a nearby car dealership. My baby girl begins kindergarten this year and if all goes well I will try and get back to college by next year too.
Having a baby was not the plan at all but yes it did change me into a more responsible adult. It did help me bring out the fighter in me without unleashing the aggression. I learned that one can fight positively also. I fought to seek a more stable life. I moved towards a better life for myself and I pray to God everyday to allow me the strength to always continue this journey towards a better life for I do believe that when He is with you, you can never be alone.