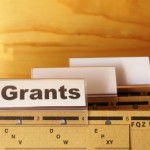 Program Type: Grant
The North Carolina Education Lottery Scholarship (ELS) was created by the 2005 General Assembly to provide financial assistance to needy North Carolina resident students attending eligible colleges and universities located within the state of North Carolina.
Eligibility, Applicant must:
Be a North Carolina resident for tuition purposes
Enroll for at least six credit hours per semester in a curriculum program
Meet the Satisfactory Academic Progress requirements of the institution
Be admitted, enrolled and classified as an undergraduate student in matriculated status in a degree, certificate or diploma program at an eligible North Carolina institution (UNC campuses and NC Community College campuses)
Eligibility is determined based on the same criteria as the Federal Pell Grant with one exception; students not eligible for the Federal Pell Grant with an estimated family contribution of $5000 or less will be eligible for an Education Lottery Scholarship. Students who have earned baccalaureate (four-year) college degrees are ineligible.
Grant Value: The value per grant will vary according to information that is generated from the Free Application for Federal Student Aid application. Grants will range from $100 to $3,400 for the year
Application Procedure: Applicants must complete the Free Application for Federal Student Aid (FAFSA) which is also used to qualify for Federal Pell Grants. This form can be completed here.