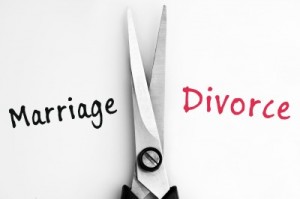 In a divorce the kids lose the most and sadly for no fault of theirs. Mine was a marriage that spelt doom from the very first day. I was dating Frank's best friend from college and he died in a road accident. This is what bought the two of us closer. In time we began to talk to each other and from there it proceeded to dates till we eventually decided to get married. I remember my younger sister telling me that just because both of us lost someone we cared for is no reason to marry each other. Anyhow with no regard to her warnings, we went ahead and got married and almost as soon as we got married I got pregnant.
Right from the first trimester Frank and me began to grow apart. I felt he just did not care about the problems that I was going through and the nausea was really bad for me. Frank would stay out of the house and often scream that he is fed up of me complaining about the smells in the house. We hardly even slept in the same room since I was not doing well with Frank's body odor and he could not take the smell of me vomiting all night long. While my first trimester went away in three months the seeds of conflict we sowed during this time continued to stay and grew into large ugly bean stalks that had nothing but negativity to offer.
By the time Emily was 2 years old, we were already in couples counseling. Things were not going too well in these sessions and were actually making both of us even angrier. The constant fighting and screaming was not doing Emily any good either and she mostly keeping quiet through the day. In was during this time that a friend of mine suggested we get her checked for autism. The hit was so hard for me that despite Emily not being on the spectrum, I felt I was doing it all wrong as a mom. This was when I decided to get the negativity out of my life and try and move on further. I began to focus more on being a mother and decided to avoid conflicts as far as I could. While the plan was good, it did nothing for our marriage and almost on everything concerned with Emily we would have different opinions. This time the blow was too hard and we decided to file for divorce.
Strangely while the material things were easy to divide, when it came to Emily, we again locked horns. I had seen the amount of complications that come up if parents don't settle on this front initially and I was very keen to get this aspect sorted out properly. Despite the fact that my lawyer was pushing for a quick closing, I dug my heels in and was adamant that right from custody to visitation to even who the kid was going to spend the holidays with, everything will be written out.
I don't deny it took a lot of time. I searched the net for parenting agreements and came up with a lot of information of which singlemom.com  is a site that does condense it all rather well. While my ex was in agreement with the fact that I will get custody of Emily, he wanted free visitation rights. I wanted full custody and also be able to decide when Emily would get to meet her dad and more importantly where. I knew sooner or later my ex would get back to the dating circuit and I had concerns about how my daughter would fit into it.
After a long custodial battle, we got a whole lot of stuff down. It was decided that Emily would get to stay with her father on every other weekend. She would be with me for Thanksgiving but her dad would take her to his place on Xmas. The amount of the child-support and what all it would cover was also decided and put down on paper. While it seemed rather petty to my ex at that time, it helped us a lot to sort it all out initially. Once the divorce got finalized we were able to keep from fighting over Emily and this helped her a lot. She is a shy child and seeing her parents fight was putting her through a whole lot of turmoil. Once the divorce got finalized, my ex moved out and things began to stabilize in the house. My daughter needed my undivided attention and got it. We worked our way through socializing issues and also did a whole lot of bonding that was much needed. Emily knew her dad would take her every other weekend and was comfortable with it. Since we had worked out the holidays before they were not an issue either. The child- support was defined well and my ex knew exactly what the money was being spent for.
While I will not deny that my marriage was a failed one from day one, I did gain a lot from it too. I had blindly rushed into in when I was younger, but when it came to coming out of the marriage, I did not make the same mistake again. I took my time. I worked out the smaller details. I kept my patience and despite other pushing me to hurry it up, I went along with a pace that was comfortable to me. Today I am glad I took the more planned out path. If I had done all of this before I got married, I could have avoided a divorce. If I had taken time to look into the complications that the future could bring, I would have maybe not married my ex. In any case, that's all the past and now I am just looking ahead and hoping to not make too many mistakes.