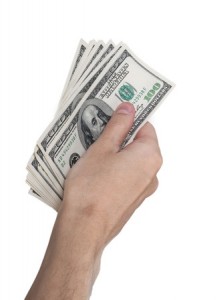 Cash assistance is made available to single moms on a time-limited basis, for children deprived of support because of a parent's death, incapacity, absence or unemployment. Training leading to employment, temporary support in meeting basic needs, employment services, and day care assistance for qualified families with children are some of the things the Oklahoma Temporary Assistance for Needy Families (TANF) will provide to those in need. The adult recipients are required to work or participate in activities geared toward work and achieving self-sufficiency as long as they receive cash assistance. $292 per month is the maximum amount an adult and two children can receive through TANF cash assistance.
After completion of approved work activities, in some instances, TANF recipients may qualify for other work support services such as work activity payments and participation allowances. Child Support Enforcement provides child support collection services to persons receiving TANF. Everyone has the right to apply for Temporary Assistance for Needy Families Cash assistance and expect to be treated with courtesy and respect.
General Program Requirements
You must be a U.S. national, citizen, legal alien, or permanent resident, a resident of the state of Oklahoma, responsible for a child under 19 years of age, have low or very low income, and be either under-employed (working for very low wages), unemployed or about to become unemployed in order to qualify for this benefit program.
Application Process
To locate a local Department of Human Service (DHS) office where you will be able to fill out an application for TANF, visit http://www.okdhs.org/okdhslocal/
Program Contact Information
Visit http://www.okdhs.org/programsandservices/tanf/ for online information on Oklahoma TANF.
Single moms can also call 866-411-1877 for inquiries by phone.